I've known G&G's music columnist, Matt Hendrickson, since 1995. Back then he was part of the team launching something called a website for Rolling Stone, a concept then well ahead of its time. Not long after that, he became a staff writer for the iconic music magazine, where he covered everyone from David Bowie to Phish. And while his credentials were impressive, the perks of his friendship were even better, e.g., tickets to just about any show you wanted to catch. But most important, he always kept us plugged in to what we should be listening to.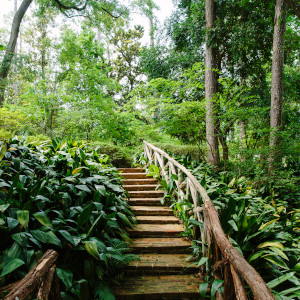 Not surprisingly, when I landed at G&G in 2008, Hendrickson was one of my first calls. Ever since, he's been bringing his ear and insights to our music coverage, from a cover story on the Avett Brothers back in 2011 to one of Gregg Allman's final interviews, which remains an all-time favorite among readers. (He also just compiled G&G's first-ever record, which was printed at Citizen Vinyl in Asheville and is available now at ggfieldshop.com.)
For this issue, Hendrickson visited with Jason Isbell on his property outside of Nashville. Not only is Isbell one of the South's most evocative singer-songwriters, he also happens to be a phenomenal guitarist, a "true triple threat," as his former Drive-By Truckers bandmate Patterson Hood says. On the horizon for Isbell this year: a new album, a role in a Martin Scorsese film, and an HBO documentary. Beyond Isbell, in this issue you'll also be privy to a conversation with the Mississippi Hill Country bluesman Cedric Burnside, and get the lowdown on the next wave of Southern guitar greats, including Molly Tuttle and Christone "Kingfish" Ingram.
If you're a fan of live music (and I have a feeling you are), check out our Back Porch Sessions, an intimate series of performance videos we post on social media and at gardenandgun.com. The porch in reference was attached to G&G's original Charleston, South Carolina, office, and it was just big enough to hold a small band and as many staffers as could squeeze in. (And, on one occasion, Bill Murray, who dropped in to hear Steep Canyon Rangers.) These days, the sessions are filmed in our new digs up the road, with recent performances from Ranky Tanky, St. Paul & the Broken Bones, Sierra Hull, and more.
Seeing these artists up close, I'm blown away every time they start strumming a guitar or belting out lyrics, not only by the individual talent on display but also by the Southern music traditions that run through them. Happy listening.


Follow David DiBenedetto on Instagram and Twitter @davedibenedetto