There's a little place I hunt, a pocket-sized beaver swamp with duckweed-spangled water and a canopy of flooded timber hung with mistletoe that is so fetching, so postcard perfect, that I blame its primeval charms for prompting an uncharacteristic decision on my part. Last year, standing in the swamp, I thought: I should hunt this place with hand-carved wooden decoys. This spot deserves something special.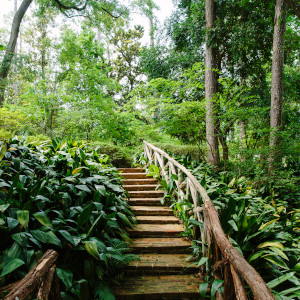 It was an uncharacteristic thought in that hand-carved wooden decoys have long seemed a luxury I didn't want to pay for, and a literal burden I didn't want to carry.
But there was something about the swamp woods that morning that turned all of that on its head, so I called my friend Tom Boozer, a decoy carver from Yonges Island, South Carolina. I ordered a rig of six working decoys: five wood ducks and a snazzy hooded merganser drake that I bet will help suck ducks in as a confidence decoy. Boozer has half a year to carve and paint my birds, and I have half a year to pay them off. It seems like a good arrangement.
I'm not alone in my thinking. According to Charlie Pierce, a decoy carver in Havre de Grace, Maryland, there's an increase in the number of hunters hauling hand-carved wooden decoys to the field. More people seem to be hunting in man-made impoundments, Pierce figures, which are perfect for wooden decoys, as fewer decoys are typically needed to draw in shallow-water-loving mallards, pintails, teal, and gadwall. "And even younger folks are buying wooden decoys," he says. "They're attracted to the history and heritage of a hand-carved decoy." Pierce's father, Jim, worked in the Chesapeake Bay shop of the famed decoy maker R. Madison Mitchell, and the two generations of Pierces now craft handmade decoys for both the display shelf and the duck blind, cut from the same patterns that turned out thousands of decoys in the mid-twentieth century.
The first step to start building your own gunning rig, Charlie Pierce suggests, is to have a conversation with a carver whose work you admire. I like the idea of hunting with decoys from as local a carver as you can find. Where you hunt, and how you hunt, can significantly affect the specifics of what you need. A decoy designed for impoundment hunting can weigh less and be carved with a somewhat narrower bottom. Decoys that will be used in running current, or larger bodies of water that can roil in chop, might need more surface area on the bottom "so they don't rock and roll so much," Pierce explains. And the placement of keel weights might differ depending on how long an anchor line is needed.
Carvers will also have ideas about the mix of drakes and hens in a spread. That can differ depending on the habitats you hunt and the time of year, as ducks tend to pair up later in the season, altering the ratio of females to males. For guides and avid hunters who will use the decoys heavily, Pierce will treat the birds with a UV spray to help prevent sunlight from weathering the paint prematurely. He even tints the primer coats so that scratches won't show through and bench a decoy until it can be repaired.
And you'll want to ask about efforts a carver takes to build hunt-worthy, tough decoys. The bill is a potential weak spot, so Boozer pays particular attention to the grain in his duck heads, and then soaks the unpainted bill with superglue to give it extra backbone. Pierce is a stickler for attaching heads to bodies, relying on both modern adhesives and a nail driven down from the top of the head into the body of the decoy.
Both Pierce and Boozer underscore the fact that you don't have to pony up for a pile of decoys all at once, or even a dozen. That's what tipped the scales for me. Boozer has customers who buy a duck a year to build a gunning rig over time. Pierce has clients who have built rigs of more than a hundred decoys two, four, or maybe six birds at a time. One solid approach to starting your own gunning rig is to make it easy on your spouse—or parent or grandparent—and request a build-out of a gunning rig over multiple years of gift-giving days. Think of how grateful they will be that they won't have to devise a Christmas or birthday present for the next few years.
I'm already dreaming about how to deploy my upcoming Boozer gunning rig. Many decoy bags are made to fit magnum-sized plastic decoys, so my half dozen wooden woodies will easily fit into a six-slot bag, with plenty of room for a spinning-wing decoy and a small dry bag stuffed with shotgun shells and a peanut-butter-and-bacon breakfast sandwich.
As the sun comes up, I hope to watch wood ducks come skittering into decoys carved just for me, which I'll hand down to my son, in a tradition as old as the sport itself. In a sense, investing in wooden decoys is an expression of faith, and one that will set the stage for a different kind of harvest this year.