Willie Nelson has been at it so long, people who were born the year he cut his first single (that's 1957) are now collecting Social Security checks. And yet, as he notches his ninetieth birthday tomorrow, he still can't wait to get on the road again.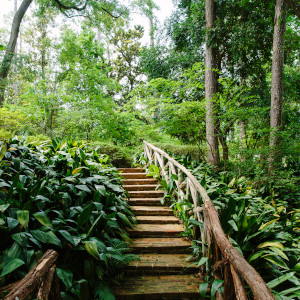 This summer, Nelson and Trigger, his longtime guitar companion, will headline the 2023 outing of his Outlaw Music Festival, a thirty-four-city jaunt stretching from June to October. But first, some of his biggest fans will join his star-studded birthday celebration this weekend at the Hollywood Bowl.
Spotify is also tipping their cowboy hat to country music's greatest living legend with a special edition of their exclusive Spotify Singles collection, featuring covers of his songs by Margo Price, the War & Treaty, and Sierra Ferrell. Each artist picked one of Nelson's classic songs to cover, and we asked them what makes his music so timeless.


"Hands on the Wheel," Margo Price ft. Particle Kid
Margo Price has made her love for Nelson clear over the years, even sharing moments from their friendship in her 2022 memoir, Maybe We'll Make It. Her rendition of "Hands on the Wheel" is faithful to the original vision showcased on Nelson's 1975 breakthrough Red Headed Stranger, which was added to the National Recording Registry at the Library of Congress in 2010. "Red Headed Stranger [has] always been one of my favorites to put on, especially when I'm feeling introspective or melancholy," Price told G&G.
---
"Whiskey River," the War & Treaty
The surging organ, wailing voices, and swelling cymbal crashes in the thirty-second intro to the War & Treaty's version of "Whiskey River" set the tone for their funky, gospel-revival take on Nelson's roadhouse stomper. The duo wanted to do something different with the song to illustrate how adaptable Nelson's music can be. "Willie spanned across several genres," says Michael Trotter, who co-leads the band with his wife, Tanya. "I mean, 'Whiskey River' could be played on soul radio. To me, that's the power of Willie Nelson."
---
"Seven Spanish Angels," Sierra Ferrell
On her cover of "Seven Spanish Angels," which Nelson performed as a duet with Ray Charles on the latter's 1984 album Friendship, Sierra Ferrell delivers a bluegrass-country performance, with mandolin and guitar in place of piano and strings. The former street busker from West Virginia, who made her Grand Ole Opry debut in November, has included the tune in recent live performances—including the 2023 Luck Reunion festival held on Nelson's ranch in Spicewood, Texas, in March.
---
Margo Price, the War & Treaty, and Sierra Ferrell have all performed in G&G's "Back Porch Sessions." See those shows (Ferrell's is soon to be released) and more here.