Food & Drink
Chef Kelly Fields's Crawfish Roll
Serves 10
For the ultimate crowd-pleasing dish, whip up a plate of of these bayou-inspired crawfish rolls
Sponsored Content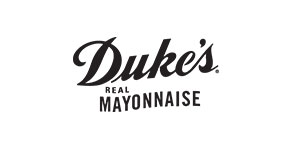 ---
Ingredients
Remoulade

1 cup Duke's Mayonnaise

¼ cup Dijon mustard

2 tbsp. prepared horseradish

2 scallions, chopped

½ stalk celery, minced

2 tbsp. parsley, chopped

1 clove garlic, minced

1 tbsp. white wine vinegar

Juice of 1 lemon

1 tsp. Tabasco

¼ tsp. cayenne pepper

Salt, taste

Crawfish Roll and Assembly

2½ lb. boiled crawfish tail meat

2 stalks celery, evenly chopped

10 lobster roll buns

Duke's Mayonnaise

Chives (optional)

Celery leaves (optional)
---
Preparation
For Remoulade:

Combine ingredients in a medium bowl and mix well.

For Crawfish Roll and Assembly:

Do Ahead: At least 2 hours before serving, stir the boiled crawfish and chopped celery into the remoulade and marinate in the refrigerator.

Preheat a skillet over medium-high. Slather outer sides of lobster roll buns with Duke's Mayonnaise, and griddle until golden brown and slightly crispy; flip and repeat until both sides are toasty. Remove buns from skillet and split down the middle. Fill each toasted bun with 4 oz. crawfish-remoulade mixture. Top with chives and celery leaves if desired, and serve.
Meet the Chef
Recipe from Kelly Fields of Willa Jean in New Orleans, Louisiana.
While growing up on the water in Charleston, South Carolina, Kelly Fields routinely dropped crab traps before school to catch that night's dinner. Now, as the chef and co-owner of Willa Jean, the New Orleans bakery and café they opened with mentor John Besh in 2015, they apply that same spirit of effortless adventure to everything from fried chicken to scratch-made cookies.
---