Beets: You love 'em or you hate 'em. But pair the crimson dirt candy with some dependable citrus juice, sweet agave, and a glug of tequila, and you've given this superfood the power to change minds. Leave it to Charleston's beloved Basic Kitchen to pioneer a popular cocktail that also lends a dose of nutrients.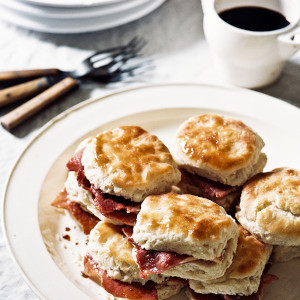 The eldest brainchild of Kate and Ben Towill, Basic Kitchen specializes in adventurous but down-to-earth flavors. The pair's hospitality and design company, Basic Projects (which also runs the celebrated Post House Inn and Restaurant and Sullivan's Fish Camp), is famed for their appreciation of Lowcountry produce, showcased through partnerships with local farmers and sustainable purveyors. The design, menu, and ethos of the veggie-forward restaurant revolves around its motto: "Cleaner Fuel, Longer Adventures." The Beet Margarita might as well be Basic Kitchen's mascot.
This cocktail was a day-one specialty—"the backbone of the cocktail list," Ben Towill says. "When we opened the doors of Basic Kitchen, we knew we wanted a rainbow of juices pressed daily. These bright juices paired perfectly with our cocktail list, especially the Beet Marg."
Also, it's delicious. Earmark Basic Kitchen for your next trip to Charleston, and make this one at home in the meantime.