Whenever I touch down in my hometown of Little Rock, I know that no matter how late my flight arrives, my mother will have my favorite food waiting on the kitchen counter: a bowl of cheese dip from our go-to lunch spot, Izzy's. The melty, creamy goodness tastes like home; Little Rock's love affair with cheese dip is just one of the charming quirks of Arkansas's capital city.
With a population of 200,000, Little Rock feels like a small town. Locals are more than happy to share intel on can't-miss spots. Businesses love to stock products from other Little Rock businesses. There's a surprisingly diverse restaurant scene, and a great hike or bike ride is never far away. On my most recent visit, I texted friends and family to get the lowdown on what's happening in town. Here are the things—some old but mostly new—that Little Rock is buzzing about.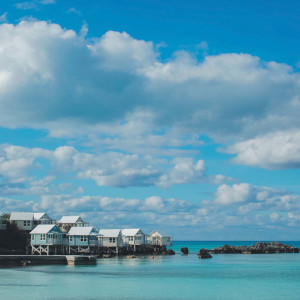 Food and Drink
When I'm in town, I try to cycle through my favorite spots: Lindsey's, located a hop over into North Little Rock and serving saucy, melt-in-your-mouth barbecue since 1956 (you'll likely give your order to owner Donnie Lindsey or his wife Eleanor at the counter); Arthur's for the best steak and special-occasion ambience, the brainchild of Little Rock food scene fixture Jerry Barakat (who did the food at my parents' wedding); Star of India, the state's first Indian restaurant, run by larger-than-life personality Sami Lal, who knows his customers by name and always brings me a mango lassi; Trio's, where eating the Peck Salad for lunch justifies ordering one of their beloved seasonal desserts (the strawberry shortcake is an annual hit).
But my first stop this time is at George's, which opened in August on Kavanaugh, the main thoroughfare of the old, character-filled neighborhood called the Heights. Mary Olive Stephens, who owns George's along with her husband, John, greets me at the door to this one-time residence. The couple—both Little Rock natives—drew on inspiration from their time in New York and London to create a concept that is cozy enough to be a neighborhood hangout and elegant enough to merit an occasion. It serves classic Italian fare (try the meatball and pull-apart focaccia; that's what sold the Stephens on the executive chef, fellow Little Rockian Wes Mickel), but still draws on Arkansas ingredients—there's always Bistecca alla Arkansas on the menu, showcasing a rotating cast of beef from around the state.
And George's has a fun secret: The wall behind the hostess stand swings open to usher guests down the hall and into Barnaby, a moody, wallpaper-plastered speakeasy. Modernity only enters on football game days, when the giant mirror behind the bar reveals itself to be a television that plays Razorback games. I drink a pepperberry fizz, with strawberry, lemon, prosecco, and vodka with a familiar name—Rock Town.
Rock Town Distillery—incidentally, started by the father of my high-school doubles partner in tennis—got a new home a few years ago on the southern end of Main Street (called SoMa), where in addition to cranking out award-winning vodkas and bourbons, there's a full cocktail bar with inventive drinks, like this one, plus tours and tastings. If you need to walk—or eat—a tasting off, head up Main to browse shops and sample Honduran dishes like baleadas and arepas at El Sur, a popular food truck turned brick-and-mortar in 2022. Bread Cheese Wine opened about a month ago close by, and I'm told not to miss the lemon herb potatoes. Bonus: Also on Main, the Root Cafe and Loblolly Creamery aren't new, but they are two hands-down Little Rock favorites, for eclectic fare sourced from fifty-five Arkansas farms and producers and small-batch ice cream, respectively.
SoMa has long been known as a cool drag—but a five-minute drive away, the former warehouse industrial area dubbed East Village is making a run of its own. I meet one of my best friends at Lost Forty Brewing to sample their award-winning Logger Rita Vienna Lager (plus their cast-iron, jalapeño-topped cheese dip because, as a rule, I order cheese dip at any Little Rock restaurant that makes it). In 2021, the brewery opened Camp Taco across the parking lot (Little Rock has a thriving Mexican food scene). Down the road from Lost Forty sits Sterling Market, a former paint factory. It looks like an upscale food hall but acts like a restaurant, serving sandwiches and salads starring Arkansas ingredients. Order the skillet cornbread for the table and something sweet from the bakery on the way out.
What to See
My alma mater Little Rock Central High School, the site of forced desegregation in 1957, is a must-see history stop. So is the Clinton Presidential Center, which leads into a stroll of the River Market, the centerpiece of Little Rock's downtown. (If you need a snack, try Dizzy's for cheese dip or Flying Fish for a full meal.)
But newest in town is the Arkansas Museum of Fine Arts, Little Rock's answer to Northwest Arkansas's Crystal Bridges. After closing in 2019 for $142 million in renovations, the museum reopened last spring. The architects at Studio Gang anchored the building around a light-soaked central atrium linking 133,000 square feet of exhibition, performance, and education spaces with eleven acres of land and gardens. The eye-catching pleated roof catches rainfall and waters the gardens, and a "cultural living room" with soaring glass walls looks out over the city and the museum's courtyard. This winter, the Whitefield Lovell:Passages exhibition showcases drawings by the contemporary artist's that were inspired by photographs of unidentified African Americans taken between the Emancipation Proclamation of 1863 and the fifties and sixties civil rights movement.
Step Outside
I never miss a chance to visit Pinnacle Mountain State Park out in far West Little Rock—and anytime anyone comes to visit, I drag them up to the peak at sunrise or sunset too. But these days, I'm spoiled for choice on hikes. This past summer, Arkansas's Nature Conservancy chapter opened the 459-acre Blue Mountain Natural Area, with eight miles of trails, including Rattlesnake Ridge, home to the southeastern bat, the western diamondback rattlesnake, and Wright's cliffbrake, a desert fern. The natural area was the final piece of 21,000 acres of undeveloped land, laced with trails that will eventually connect to Two Rivers Park (where my dad taught me to drive and I floored it right off the road).
Each time I go to Two Rivers Park now, I see more and more bikes, in part thanks to the fact that a recent trail connects the park to the Arkansas River Trail. The ART is a favorite sixteen-mile loop on both sides of the Arkansas River, anchored by the Clinton Bridge of the Presidential Library on one end and the Big Dam Bridge, the nation's longest bridge for bicyclists and pedestrians at the other, and looping together the city in between.