There's nothing like a weekend of live music, especially one spent sprawling out on the grass with friends, food, and a cold beverage. And the South just might do music festivals better than anyone.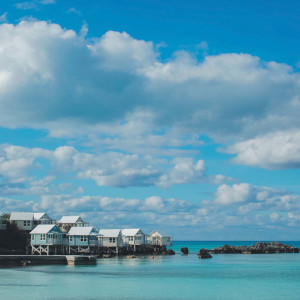 Over the last several years, an incredible wave of new events have arrived. Artist-led weekends, like Drew Holcomb's Moon River Festival in Chattanooga or Shovels & Rope's High Water fest in Charleston, have brought curated sounds to top-notch Southern destinations. Long-beloved food festivals, like Highlands Food & Wine or Charleston Wine + Food, have made concerts a regular part of the annual programming. And intimate affairs such as Wildwood Revival outside of Athens, Georgia, offer the chance to hear some of the region's top up-and-coming talent.
If you spot a lineup you love, it's hard to go wrong buying a weekend festival pass. But some events have stood the test of time—or are rapidly building a name for themselves—as must-try events any music lover should experience at least once. Consider these seven Southern events a great start as you build out your dream lifetime concert roster.


New Orleans Jazz & Heritage Festival
New Orleans | April
Founded in 1970, Jazzfest has grown into an iconic Southern institution, bringing more than a week's worth of music to a dozen-plus stages across the Crescent City every spring. Such greats as Stevie Wonder, Bruce Springsteen, and Ella Fitzgerald have nabbed top billing over the years. But the festival's true strength is its emphasis on hometown pride: Trombone Shorty, Kermit Ruffins, Jon Batiste, and many other Louisiana favorites grace the 2023 docket, and fest organizers provide many different grants and music education programs across the city year-round.
---
Wilkesboro, North Carolina | April
Doc Watson founded MerleFest in 1988 in memory of his son, Merle, to celebrate the "traditional plus" music they played together. A fundraiser for Wilkes Community College, the four-day event has grown significantly since its inception, but the spirit of the event stays true to its roots, welcoming collaboration and experimentation from artists across bluegrass, Americana, and beyond. The 2023 lineup features headliners Maren Morris, the Avett Brothers, and Nickel Creek alongside such favorites as Miko Marks, John Paul White, Jim Lauderdale, and plenty of rising up-and-comers.
---
Atlanta | May
Shaky Knees—which takes its name from a My Morning Jacket song—has grown in many ways since its inception in 2013, whether it's ascending to larger venues around Atlanta or nabbing more and more eye-popping headliners. Through it all, the festival has stayed true to its indie-rock roots through its eclectic lineup: Music lovers just might discover their next favorite artist among the thoughtful roster of rising talent, even as the top of the bill attracts the masses with such big-names as the Alabama Shakes, Florence & the Machine, and Modest Mouse. In 2023, inaugural headliners the Lumineers will return to close out the fest on Sunday.
---
Gulf Shores, Alabama | May
This beachfront bash is the perfect way to, ahem, dip your toes into music fest fandom: With plenty of luxury oceanfront accommodations nearby, you don't have to rough it to enjoy three full days of sun, sand, and tunes. The lineup tends to offer something for everyone, with headlining sets over the years that have spanned country (Zac Brown Band, Maren Morris), rock (Alabama Shakes, Haim), and hip-hop (Kendrick Lamar). This year, acts skew toward dance music, and Georgia's own Lil' Nas X is one of the headliners.
---
Bonnaroo Music & Arts Festival
Manchester, Tennessee | June
Middle Tennessee stalwart Bonnaroo is one of the South's best-known festivals—and for good reason. With roots in the jam band scene (Widespread Panic, String Cheese Incident, and Trey Anastasio all graced the largest stage for its inaugural 2002 event), the mammoth festival has evolved into a rite of passage for artists of any genre. In 2023, highlights include Tyler Childers, Kendrick Lamar, and Sylvan Esso, as well as fast-rising G&G favorites like Morgan Wade, Madison Cunningham, and Devon Gilfillian.
---
Pilgrimage Music & Cultural Festival
Franklin, Tennessee | September
This family-friendly fall event has quickly made a name for itself among the South's plentiful music events, boasting bills that have featured stars like Justin Timberlake, Lionel Richie, and Brandi Carlile as headliners. Its proximity to Music City likely has something to do with the top-to-bottom strength in the lineup (music mega-fans should absolutely consider arriving earlier in the week to check out the industry fave Americanafest in downtown Nashville, too), but the slate of activities often delves beyond music—think art stands, food trucks, and workshops for kids.
---
Austin, Texas | October
Austin offers plenty of destination events for music lovers, whether you're an industry pro stopping through for South by Southwest or a country music diehard hitting up Willie Nelson's Luck Reunion. Austin City Limits is one of the city's largest offerings, inspired by the decades-old PBS concert series of the same name. The festival boasts two decades' worth of top-notch talent rosters, with global superstars like Amy Winehouse and Paul McCartney topping lineups alongside beloved Texan mega-stars like George Strait. Since 2012, the festival has been enough of a draw to fill two back-to-back weekends, which means attendees have double the chances to experience the music, food, and fun.