Balconies dripping in beads and brass bands rounding every corner; the costumes, the galas, the floats, and fiery satire—revelers will be heading to New Orleans this week and next, as locals and visitors alike roll toward Mardi Gras on February 21.
But there are plenty of reasons to visit the city outside of Carnival season. Buzzy new destinations and attractions have opened, including a Senegalese-influenced restaurant, a stellar contemporary art gallery, a new rum exhibition, and a Cantonese dim sum spot.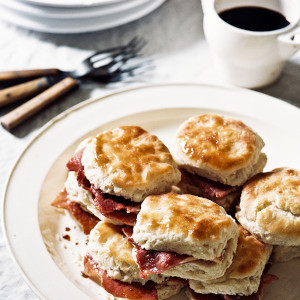 The classics are going strong, too—the city delighted when Hubig's Pies returned late last year. The 1921–founded company, known for wax wrappers shrouding sweet, flaky, fruit-filled hand pies, shuttered after a fire in 2012. But the pies arrive piping hot from the oven once more, and you'll find lemon, chocolate, and apple versions stocked in grocery and convenience stores, with pineapple and peach coming soon.


Here are a few notable openings and expansions:


Founder Katherine Lauricella was a fixture of the New York art scene before returning to her hometown to open Sibyl in October 2022. The gallery just off Oak Street is dedicated to the talents of emerging artists, and she chose to retain the plywood walls in the former woodworking space. "I wanted to keep that rough look so artists could transform it for their shows," she says. The first shows included New Orleans artists in multiple mediums as well as creators from Japan and Australia. Up next comes Shabez Jamal, an interdisciplinary artist and photographer, in his first-ever solo exhibition.
---
Rising star chef Serigne Mbaye spent his youth in Senegal, with early culinary lessons at his mother's hip. He graduated to L'Atelier de Joël Robuchon in New York and to Commander's Palace here in New Orleans. Dakar is his first brick-and-mortar restaurant, launched in late 2022, after years of successful pop-up dinners. Wednesday to Sunday, the restaurant offers a single seating of thirty guests. His soulful, Senegalese-influenced tasting menu features West African and regional ingredients like tamarind and fresh crab, with traditional dishes like rice-based jollof and spicy yassa. A three-course, family-style prix-fixe menu is also available on Wednesdays.
---
Reimagining what New Orleans might have looked like had it stayed a French territory, MaMou's menu—by chef Tom Branighan—hinges on classic Parisian recipes bolstered by modern New Orleans flavors. The restaurant opened in late 2022, and the Red Bean Cassoulet is a brilliant example of its flavors; it calls for soaking Louisiana legumes in a blend of brine, spices, and hot sauce before baking and crowning it all with a delicate, melty headcheese. The French Quarter space beckons to wine lovers in particular, thanks to a list by sommelier Molly Wismeier. She spent years collecting bottles, dreaming of one day creating the list she's now offering at MaMou. Many of her fancier vintages are even available by the glass.
---
The Sazerac House Expands
This state-of-the-art museum and distillery has been a place to learn about cocktails and whiskey since it opened in 2019. A new, permanent educational series called Tropical Cocktails now explores the impact of rum and the sugarcane industry on New Orleans and on American history overall. Each Friday at 1 p.m., liquid historians guide guests through luxury rum and tropical cocktail tastings while highlighting cultural lore and modern distillation techniques.
---
The Lee family, who trace their roots to Hong Kong, owned Metairie's Royal China restaurant for decades. After retiring for a short time, the family longed to be reunited with customers. With the help of her daughter Carling, owner Shirley and her husband signed on a colorful little cottage, dubbing it Miss Shirley's. Located in the Irish Channel, the Cantonese restaurant opened its doors on December 1, 2022, showcasing traditional recipes and fresh Gulf seafood and Louisiana produce.The family serves dim sum all day, with standouts like steamed pork soup "dragon" dumplings and fluffy shrimp har gow. Entree highlights include ginger scallion chicken and beef chow fun.
---
Business partners Samantha Weiss and Kelly Jacques both completed stints in noted New York culinary institutions before opening this sunny bakery adjacent to New Orleans's Washington Square Park in the summer of 2022. The design, by local firm Farouki Farouki, includes a Santa Fe–pink counter and exposed wood accents, with a glass front case to show off baked-daily breakfast savories like the Boudin Boy—a flaky pastry with spicy sausage and boiled egg. The chewy, muffuletta breadsticks, dotted with acidic punches of chopped olive and crispy Italian meat, are rapidly earning a cult following in town. Oh, and they bake king cakes, too.
---
Helis Foundation John Scott Center
This community center and art space opened this past September, in conjunction with the Louisiana Endowment for the Humanities. It includes more than fifty works by the artist, humanist, and educator John Scott, who was born in New Orleans in 1940. Raised in the Ninth Ward, he earned a masters in fine art and went on to teach at Xavier University, earning a MacArthur Foundation Fellowship in 1992. His work, which includes vibrant kinetic sculptures and woodcuts, explores themes within African-Caribbean culture and the African diaspora. Executive director Asanta Salaam recently spoke at the Preserving New Orleans' Future, a monthly breakfast series featuring local changemakers. Find the full lineup here.