photo: Peter Frank Edwards
Since they were constructed in the 1730s, 88 and 90 Broad Street in downtown Charleston have lived many lives: They've housed an apothecary, a tavern, a liquor store, and at the turn of the twentieth century, a school for local orphans run by the city's Hebrew Society. Today, the historic buildings begin a new era as Sorelle, a sprawling two-story Italian restaurant, bar, and market. 
Charleston's Beemok Hospitality Collection, which also owns the Charleston Place hotel, teamed up with the New York design firm Meyer Davis as well as chefs Adam Sobel, Nick Dugan, and the James Beard Award–winning chef Michael Mina, whose more than thirty restaurants highlight the cuisine of the world: PABU Izakaya in San Francisco takes on Japanese sashimi and sushi, for instance; Bardot Brasserie in Las Vegas channels French comfort food; and Bourbon Steak in Nashville, Miami, D.C., and other cities across the country play on the idea of a classic American steakhouse. For Sorelle, Mina and his team turn to Italian cuisine. Think: tagliatelle with steamed blue mussels, ricotta and truffle gnocchetti, or piccata-style Sicilian swordfish. "We want to bring people together and inspire that spirit of connection," says Casey Lavin, the president of BHC. "What does that better than an Italian dinner table?" 
Sorelle is split into a half dozen different concepts, combined under one roof but separate in look, feel, and taste. Downstairs, the Mercato will serve grab-and-go paninis, coffee, salads, and Italian-inspired pantry goods. Across the foyer, spritzes and negronis star at the central bar, while Chiantis and Montepulcianos take the spotlight in the adjacent wine room. Upstairs in the formal dining room, guests will dine on branzino or bucatini, and sit enveloped by hand-painted wallpaper. A stool at the pizza counter, pasta-making station, or intimate chef's table provides a front-row seat to the action. "The idea is that you are constantly surprised," Lavin says. "We want people to feel like Sorelle is something different each time they come."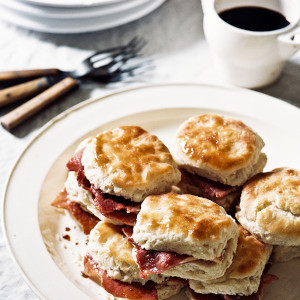 Sorelle sits across from Saint Michael's Church and Charleston's "Four Corners of the Law."
---
The horse-shoe bar downstairs acts as Sorelle's central gathering place. 
---
The wine room, just off the bar. 
---
Gelato and pastries at Mercato. 
---
A stool at the grab-and-go Mercato.
---
Stairs off the foyer lead to the formal dining room.
---
Upstairs, the dining room features banquets, fireplaces, and hand-painted wallpaper. 
---
The view from the dining room.
---
Details in the dining room. 
---
The intimate, four-seat pizza counter.