This year marks the fiftieth anniversary of Secretariat's record-breaking Triple Crown season, and a new sip just rolled out to honor "Big Red," one of the fastest racehorses ever. But Secretariat Reserve doesn't just nod to the Thoroughbred in name only. The bottled-in-bond, 100-proof bourbon by Ragged Branch Distillery, in Charlottesville, Virginia, gets made entirely with corn grown on the Meadow—the very pasture-turned-farmland where its namesake was born and raised.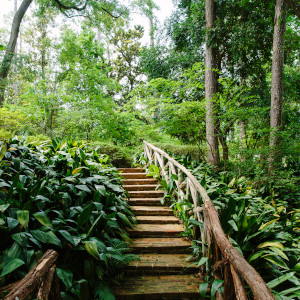 "People think the best bourbons come from Kentucky, and that Kentucky is where the best racehorses are raised," says Alex Toomy, the managing partner at Ragged Branch. "The truth is, the greatest horse of all time came from Virginia, and Virginia makes incredible whiskey."
Secretariat was born in Doswell, Virginia, on the Meadow in 1970, roughly an hour east of Charlottesville. At just two years old, the colt was named Horse of the Year. By three, Secretariat and jockey Ron Turcotte made history, winning the Kentucky Derby (setting a new track record), the Preakness Stakes (also with a new track record), the Belmont Stakes (a new world record), along with a slew of other races.
As for Ragged Branch, "We began making whiskey in 2014, and our first product was a wheated bourbon," Toomy says. "Kevin Engel, of Engel Family Farms and a partner in Ragged Branch, grows all the crop used in our bourbons. I asked Kevin if we could trace the corn that we were using, and he told me it came from the Meadow. I said, 'Are you sure?,' and he said, 'I buried Secretariat's mother. I would know. It all comes from the Meadow.' I took that whiskey we'd made, from that corn grown there, and I put it aside."
In 2017, Toomy and the Ragged Branch team got in touch with the Secretariat Foundation, to make a fiftieth-anniversary bourbon. After aging the whiskey five years, they produced 6,000 bottles, with allotments going out to every market that Ragged Branch currently supplies with their stable of bourbons and rye. 
"A great whiskey needs to have that nose," Toomy says. "The Secretariat Reserve has this amazing, caramel-sweet aroma. Then, when it hits your palate, there needs to be big flavor and sweetness up front. On the finish, we want just a little bit of heat in balance with other flavors and for it to coat your mouth. After a few minutes, you are still getting that good front-end flavor."
For the milestone year, the Secretariat Foundation also commissioned a bronze statue of the horse by artist Jocelyn Russell. Weighing in at 3,500 pounds, the statue is 1,500 pounds heavier than Secretariat was in life, and it will tour the racing circuit this year. But the statue's journey starts with a visit to Ragged Branch Distillery at their anniversary soiree at the end of March, before heading to the Derby, the Preakness, and of course, Belmont. And while that party has already sold out, Secretariat Reserve is available at retail shops and at the distillery—though like its namesake, it'll likely go fast.