To my mind, there's not a more beautiful native fish, or one that lives in more beautiful surroundings, than the brook trout (a.k.a. speck) of the Appalachian Mountains. And while I've been fortunate enough to land all manner of species—from sunnies to sailfish—until last July, I'd never held a Southern brook trout in my hands.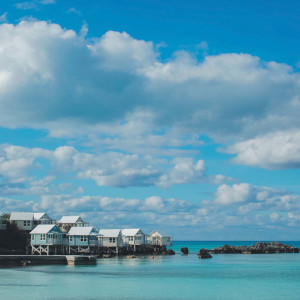 The plan, spearheaded by my friend Travis Folk, a wildlife biologist and mapmaker, was pretty simple. Each evening over a bourbon or two at our weekend base of Lake Toxaway, North Carolina, we studied topographic maps of the Nantahala National Forest. At dawn we'd strike out on a hiking trail with wading gear stuffed in our backpacks for a good thirty minutes before bushwhacking to a nearby stream. (Side note: If you're going off trail in the mountains of North Carolina, it helps to go with a wildlife biologist with a soft spot for studying topo maps and a nose for fish.)
Once we'd less than elegantly slid-walked off the edge of the trail to the stream below, we'd string up our rods (a 3-weight for me and a 2-weight for Folk) and start probing for fish. But a tight, wooded stream in the Appalachians is not the place for a textbook fly cast. That will end in a tug-of-war with an overhanging tree branch that will eat your favorite fly, thank you very much. Here is where the bow and arrow cast (the most fun of all) is a necessity. Hold your fly in one hand, pull back to flex the rod, take aim at your target, and release the fly. And so we went, hopping from tiny pool to run, taking turns shooting our flies at fishy spots.
When it comes to their eating habits, brook trout are not snobs. They'll devour nymphs, hatching flies, and a variety of terrestrial bugs that fall on the water's surface. Life at 3,500 feet in the Appalachians is no picnic. You eat what presents itself, which makes a fisherman's quest easier. Folk and I were rewarded with hungry fish that ate our dries and hoppers. My first-ever brookie hit like a fish possessed and fought the same, especially for a quarry that pushed maybe five inches. But a brookie's reward is not measured in length or Instagram hero shots. Holding one for a brief second means you're connected to a history that reaches back to the end of the last Ice Age, a fish forged in cold waters, its colors—orange, red, olive, pale blue—a snapshot of a mountainside in fall. It means you're holding perhaps the most gorgeous piece of Southern history alive.
It was an experience I return to in my mind whenever life starts spinning out of control. If you're looking to make lasting memories of your own this summer, we've got you covered. Go to "The Art of Adventure" for nine off-the-beaten-path trips that will soothe your Southern soul.


Follow David DiBenedetto on Instagram and Twitter @davedibenedetto