It's no secret Southerners love a dreamy cocktail bar—and excel at executing them. G&G has certainly lauded dozens of them over the years. And last year, a Southern bar even snagged spot number twenty-one on the global-spanning World's 50 Best Bars list, beating out spirited competitors from London to Sydney to Bangkok: Café La Trova, in Miami.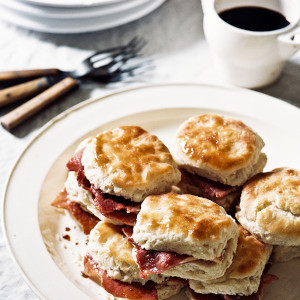 For their list, the World's 50 Best organization brings on a panel of 260 experts—a conglomerate of bartenders, bar owners, drink journalists, educators, book authors, and distillation pros—to assess and weigh not merely cocktail creation but also hospitality, spirits offerings, and ground-breaking design.
As for Café La Trova, a Cuban-influenced, Cuban-run establishment opened by Julio Cabrera in 2019 in Little Havana, those authorities lauded the "festive" atmosphere—and the flavors: "Clad in sharp dinner jackets, Trova's cantineros perform acrobatics with their shakers and strainers, throwing drinks through the air and occasionally pausing to play rhythm for the band." (G&G drinks columnist Wayne Curtis, too, has hailed La Trova and Cabrera, who shared this recipe for the El Presidente with us.)
This year's global list will land in October, but in the meantime, the organization has just released its estimation of North America's 50 Best Bars, and the South took 10 percent of the spots, with six bars highlighted: Café La Trova, of course, as well as four more from D.C. to Miami to New Orleans. So pull up a stool and settle in for a spin through these spaces—and what makes them special.


Miami, Florida
Beloved barman Cabrera's dedication to his craft extends to becoming a spirited spokesman for his homeland of Cuba. "It's amazing to be recognized," he says of his bar's rankings. "It's proof that people down here are doing really great things, and they have been for a long time."
The Vibe Is: Theatrical. It's a real show at La Trova, featuring Cuba's Cantinero style of bartending. Many of the drinks are "thrown," which means pouring from a distance, one shaker to another. It's a skill that takes years to perfect. Befitting the action, bartenders there wear dapper dinner jackets and move through a space that pays visual homage to Cuba, with scrolling ironwork, Edison bulbs, intricate tile floors, and red accents.
Drink: A daiquiri. "It was created originally in Santiago de Cuba," says Cabrera, who makes the very best. "I'm definitely the Daiquiri Guy," he says with a laugh. "And La Trova is recognized for it."
---
New Orleans, Louisiana
When Jewel of the South opened in a classic Creole cottage in the French Quarter in 2019, the buzz began immediately. A collaboration by the cocktail legends Nick Detrich and Chris Hannah, the bar stands as a visual, flavorful testament to the fact that New Orleans has not only birthed some of the world's most lasting classic drinks, but also has a firm foot in modern mixology.
Sit: Anywhere, but be prepared to feel torn. There's the patio, with its loquat tree giving off a citrusy aroma and romantic shade, flanked by brick walls and strings of marquee bulbs. Or you could partake inside, where Santorini-blue barstools and ceiling paint get accented by vintage wallpaper and original hardwoods.
Drink: The Brandy Crusta cocktail first, as Chris Hannah serves one of the globe's best renditions, with Remy 1739 Cognac, Pierre Ferrand Dry Curacao, fresh lemon, Luxardo Maraschino liqueur, and Angostura bitters. Then, follow with a signature tipple, like the Earl of Treme, with Rittenhouse rye whiskey, Earl Grey Amaro, Italicus Rosolio di Bergamotto aperitivo, and orange bitters.
---
Washington, D.C.
"Our goal is always to be a neighborhood bar first and a cocktail bar second," says Chad Spangler, a partner in Service Bar, "making our guests feel warm and welcome whether coming for a cocktail, a beer and shot, or just a place to unwind and relax." That local joint charms with features such as wooden and bright-blue accents, a metallic deer head, and a darling six-seat tasting room.
The Menu: Constantly evolves. "Most recently we tasked our team with visiting D.C. museums or art exhibits to find inspiration and have launched a menu based on those connections," he says. "The stories are included in the menu."
Drink: Spangler recommends the Self Obliteration, inspired by the contemporary art and culture of the vast Hirshhorn Museum. The drink combines Japanese whisky, sake, and other elements such as turmeric juice, aged rice wine vinegar, and sancho pepper. Yeah, you aren't making that at home.
---
Sweet Liberty Drinks & Supply Company
Miami, Florida
Sweet Liberty has barely been open seven years yet is already known far and wide in the world of craft cocktails, largely due to the late, great John Lermayer, an award-winning bartender who helped open it and then passed away suddenly in 2018. One of Lermayer's favorite sayings, "Pursue happiness," is scrawled in pink neon across the wall, and his legacy lives on in a space that honors both serious bartending and a seriously good time.
Drink: The Piña Colada. It's a mix of three rums, Coco Lopez, and Thai coconut milk, blended with pineapple juice and fresh pineapple chunks. A surprising depth comes from two coffee beans, ground in for roasted tones. And finally: a floater of Pedro Ximénez sherry on top.
The Food: Should not be overlooked, as the menu comes courtesy of a collaboration by restaurateurs David Martinez and Michelle Bernstein, with bright items like the grilled elote with lime crema and cotija.
---
New Orleans, Louisiana
Cure opened way back in 2009, ushering in the modern cocktail movement in New Orleans, on a busy corner Uptown. There, you leave the hot sunny sidewalk and enter a charcoal gray brick building with iron window casings to find a respite, complete with candlelight and a soundtrack of cocktail shakers. The awards have been plentiful over the decades, including a 2018 James Beard Award for Outstanding Bar Program, helmed by Neal Bodenheimer.
Drink: The Speed Dial, a riff on the classic paloma that debuted on the spring 2023 menu, by Cure's bar lead, Liz Kelley.
Share the: Cacio e pepe deviled eggs. "The components of cacio e pepe just work so well in deviled dggs," says Alfredo Nogueira, Cure's executive chef. "We use fresh cracked black pepper, roasted garlic, Dijon mustard, and Duke's Mayonnaise, topped with pecorino."
---
Washington, D.C.
"D.C. is, traditionally, a very Black city," says Deke Dunne, the bar manager and creative director of Allegory, which has been open since September 2018 inside the Eaton Hotel. "Representing Black Southern faces in the bar scene is key to us." That translates to a diverse set of uber-talented bartenders, including Kapri Robinson, this year's Drink category judge for Garden & Gun's Made in the South Awards. "Most fine dining and drinking establishments in D.C. are catering to the transient nature of the city," Dunne continues. "We wanted to cater to the locals; not the people on the Hill or the tourists, but our true Southern culture."
Standout Design Feature: A massive mural spanning the space, painted by artist Erik Thor Sandberg. "It's our allegory," Dunne explains. "It's Alice in Wonderland–esque, but Alice represents the real-life story of Ruby Bridges, as she goes into an all-white school for the first time. Our menu is a children's book, visualizing that experience for Ruby and for Alice, broken into chapters."
Drink: The Looking Glass, a carbonated fusion of a vodka soda and a highball, topped with Champagne and lime sherbet. The drink gets clarified, meaning all the color is strained out, but it packs a punch of flavor.