I came to the digital mapping world kicking and screaming, and I still break out old-fashioned USGS topographic maps and a Silva compass regularly. But I can't deny the incredible abilities of online- and app-based mapping tools. In addition to mapping, the increasing number of outdoors travel apps has changed the way I plan and pull off hunting, fishing, camping, and hiking trips. Here are the top three services I use. Two are free, and one is worth every penny.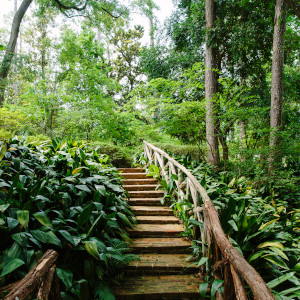 OnX Hunt and OnX Backcountry
The OnX Hunt app has transformed how hunters and anglers use GPS-supported digital mapping. The app provides an incredible array of data—detailed maps and satellite imagery, real-time tracking, the ability to track your location when you're off cell service, and a host of waypoint iconography that lets you customize maps to mark stand sites, food sources, boat ramps, wildlife sightings, and even turkey tracks and animal scat. You can share data with other users, and the app's database of private land boundaries, with landowner names, is an incredible tool. You don't have to be a wilderness junkie to see how useful OnX Hunt can be. Starting at $29.99 per year for single-state access; onxmaps.com.
The OnX Backcountry app includes similar mapping features, but with a package loaded for hikers, campers, backpackers, and skiers. You can search for campgrounds and backcountry campsites, and find scenic overlooks and breweries, river put-ins, and even laundries and showers for long road-trip planning. Starting at $29.99 per year; onxmaps.com
---
Hipcamp
Hipcamp is often called "the Airbnb" of camping, and the shoe fits. It's a free website and mobile app loaded with private land campsites, cabins, yurts, and RV parks across the U.S., Canada, Australia, New Zealand, and France. Find a site or cabin you like, book and pay online, and show up. It's that simple.
I got turned on to Hipcamp during the deep throes of the pandemic, when scoring a campsite at a state or national park or national forest was nearly impossible. Roan Mountain State Park in Tennessee, for example, was booked solid for six months, as were a few nearby public campgrounds. On Hipcamp I found a private farm with a huge field surrounded by forest. A half-dozen sites were nestled into the field edge, with tons of privacy at each one. Our site had a firepit, picnic table, and porta-potty, which was all we really needed. But if you can't bear the thought of a construction-site restroom, Hipcamp lists woodsy lodgings such as glamping cabins and even treehouses that often come with full bathroom and kitchen options.
Next month my wife, daughter, and I have a Hipcamp reservation at a secluded property just outside Blue Ridge, Georgia. There are trails to a river, firepits, a sweet shelter for cooking and relaxing, and dogs are welcome. And since we're the only ones on the twelve-acre property, Bear and Minnie can go unleashed.
Another benefit to Hipcamp is the connection you get to private landowners. Hosts often have the inside scoop on great hikes, secluded waterfalls, and other local knowledge you might never find on your own. And your money helps support landowners who are trying to keep undeveloped lands in a natural state. hipcamp.com
---
AllTrails
Some apps on my phone go unused for so long that I forget what they're for in the first place. Not AllTrails. The online platform and its app uncover hiking, walking, and biking trails from the densest urban areas to the most remote wildernesses. It's a huge assemblage of trail maps, with corresponding photographs, data on elevation gain and loss, difficulty ratings, and tons of reviews by other users so you can glean insights into current trail conditions. You can search by various interests and activities, such as the best trails for birdwatching or running. Looking for a dog-friendly or stroller-friendly trail? An urban greenway? An all-day hike with views or waterfalls? AllTrails has you covered.
The premium subscription offers added features like the ability for users to communicate with each other. You also get custom map printing, satellite imagery, and weather charts, and there's even a nifty wrong-turn alarm that helps keep you headed in the right direction. But even in the free version, AllTrails is a winner for hikers or folks who travel frequently and would rather pound dirt than a hotel treadmill. Free (premium subscription $35.99 per year); alltrails.com
Follow T. Edward Nickens on Instagram @enickens.


Also see: Must-Have Apps for Casual Nature Nerds