Lately I've been going through my papers.
No, not like the papers you might have on a dog. The papers that a writer has accumulated over the years, if he dates back into the years when paper was commonly used as a form of…something to write on.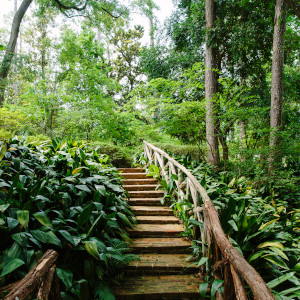 Papers. I am donating mine to my alma mater, Vanderbilt.
My papers include:
Letters. To and from, for example, my hero, Charles Portis, and my mother, Louise.
Proposals. Terrific ideas for books and screenplays. Here's a kiss goodbye to all of those brilliant notions that people to whom they were submitted looked at and responded, "Hunh?" Physically, they have mostly held up, though now they are frayed and wrinkled and yellowing, because they are on paper.
Several complete drafts of my brief biography of Robert E. Lee. In that case, I had trouble convincing the publisher I was taking the subject seriously enough because the battles—most of them—just seemed so done to death. Also, I kept beginning the book with one version or another of this: "If Cary Grant and Randolph Scott could have had a baby, it might have grown up to look like Robert E. Lee."
And clippings! Remember clippings? I have sheaves of them from my first full-time writing job, for my hometown paper, the Atlanta Journal, 1966–68.
A Journal colleague of mine, during a stint on the editorial page, was Dick Link, who invented the Linklet. The Linklet captured something essential about unsigned, we-speaking newspaper editorials: that they can be awfully long-winded, earnest, urgent-yet-immemorial in tone, considering that their shelf life is one day, during which nobody reads them. The Linklet cut to the chase. For instance:
According to a recent study by the Georgia Department of Education, 39 percent of our state's high school teachers are not up to par.
Okay, all you bad teachers:
Come on!
I was competitive. Here, for the ages, are some Blountlets:


Splendor in the Grass
A NUDIST CAMP director in Lawrence, Kansas, has said the time is fast approaching when people will do yard work in the nude and think nothing of it.
Don't they have chiggers in Kansas?


That's Life
WELL, SCIENCE has created a form of life.
And which form of life has science chosen to create?
A nice new bird?
A flower or a butterfly?
A little furry thing the children would like?
Something that lays eggs?
No.
We needed another virus?


Indicator
AN INFORMANT says she has relatives in Athens, Greece, who report they have trouble keeping up with the situation there because of press censorship. They therefore are not sure which side they are on. All they know is that the king has run into their car twice.


Splunk
IT MAY WELL be possible, according to the Wall Street Journal, to congeal an entire swimming pool full of gelatin.
When a director for Universal Pictures wanted to know whether such a thing could be done for some comic purpose, he was told by a manufacturer that gelatin wouldn't congeal in so large a mass.
But the manufacturer may have been wrong; or modest; or wary of letting the world know the truth. For, to quote the Wall Street Journal, "a gelatin flavor technician for one Eastern firm claims that last Memorial Day for a family reunion at his home, he actually did congeal an entire swimming pool full of green Jell-O."
We don't know why a gelatin flavor technician would lie about such a thing.
Something to think about, if you're about to be the first one in.


Emu Got Your…?
WHILE MR. HENRY SHILTON was admiring the lions at the Bradford, England, zoo, according to the National Observer, the emu (an ostrich-like bird) in the adjoining cage stuck his neck through his bars and ate Shilton's hearing aid.
We have nothing to add.