Madeline Fox and David Bowen met at the University of North Carolina School of the Arts as aspiring thespians before finding work in Macau, China. "I booked a job in a show out there as an actor," Bowen explains. "We started going to all these crazy bars in Hong Kong and Singapore and Kuala Lumpur, and all these major cities out there, and really fell in love with the use of both hyper local and regional ingredients and the totally high-end cocktail scene."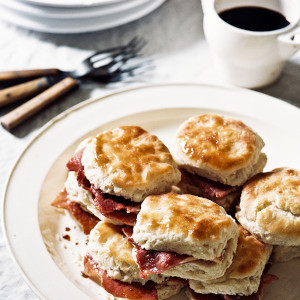 After the couple's time abroad and a stint working in New York City, the pair returned to Fox's hometown of Winston-Salem, where that experience in China led them to open the Ginger Fox, a cocktail bar in the heart of downtown. The menu incorporates ingredients from their travels, especially one called pandan, an herb from Southeast Asia with a vanilla-like flavor used to great effect in the bar's Pandan-anana Boulevardier.
"It's all of our travels put into one drink," Bowen says. "The New York hospitality world is represented by the negroni boulevardier; the Southeast Asian influence by the pandan and the banana; and it's a bourbon drink, so it's a super Southern take on this international concept."
The couple will soon bring this cocktail and others to their new dual-concept speakeasy set to open in June: Easytalk will serve a straightforward menu of eight specialty cocktails prepared in batches that can be served in minutes; the Talk Bar will have no menu but will allow guests to have a drink prepared especially for them with recommendations from the staff.