There are so many Milo's Hamburger joints in Alabama that if you look at a location map it looks as though our state has the measles. Milo's is only in Alabama. My father—who grew up in Birmingham, where Milo's first opened in 1946—would wax poetic about it the way he would all the things he wanted me to try when I was a kid in the 1970s, like watching the movie The Warriors and shooting a rifle off of the back of a boat. I did the last two but must confess I've never eaten at Milo's because I grew up in Tuscaloosa before they got a Milo's, and so I became more of a Krystal-drive-through-after-church kind of girl.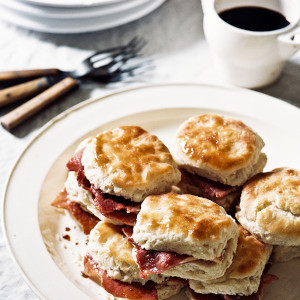 But I know Milo's. Like my husband, a New Yorker, knows Katz's Deli—where he's never eaten, but I did once, and was nearly thrown out for ordering pastrami on white bread. They're our local haunts. And some of us locals are more than satisfied not to cross the thresholds but to sit back and relax and be proud of the lore.
Here's what you need to know about Milo's:
1. They put an extra piece of meat in with your burger. No, not two patties like a Big Mac, a piece of meat like a pickle chip. Like your burger's got a burger. They call it "a little something extra."
2. They have not one, but three secret recipes. One for sweet tea, which sells so much by the gallon milk jug out of Piggly Wigglys across the South that some of my friends don't even know it comes from a restaurant. The second, a special sauce that's browner than a meat-and-three plate, is favored by customers over ketchup the way Katz's Deli diners choose rye bread over Wonder. And the third is a seasoning salt that looks like Lawry's but isn't Lawry's and is napalmed over Milo's French fries like a blanket of orange snow.
3. Their fries are so good they once got a woman convicted of murder.
There's a 2020 Dateline episode that recently re-aired about a Morris, Alabama, murderess who shot her husband in the back of the head in 2015 and claimed she couldn't have done it because she'd dropped her bags of Milo's food off with him at home and then drove to the grocery store to buy orange juice and luncheon meat. The investigator knew immediately she was lying. Orange juice and lunch meat do not constitute an emergency. No one in her right mind would wait to eat those Milo's fries.
No, I don't know what makes Milo's fries better than other fries. And neither does my father. "They're hot and crispy," he offers. "They're crinkle cut."
I guess Alabamians are partial to Milo's the way my husband is partial to my mashed potatoes. I mash them with milk, butter, salt, and pepper just like everybody else, but I mash them just for us. The special ingredient is consistency. I'm committed to my husband the way Milo's is committed to Alabamians. And that love is the worst kept secret in our state.