Turkey seasons in the South are just about in the rearview mirror. That means it's time for all the big talk and tall tales to commence about the unforgettable—even if you'd rather forget a few of them—moments in the turkey woods this spring. And when it comes to turkey tales, no one is more revered than Tom Kelly.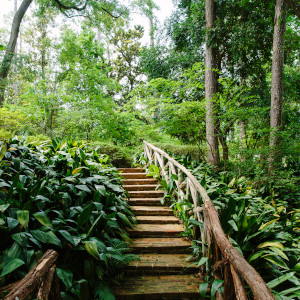 This summer marks the fiftieth anniversary of the publication of the most beloved book in all of gobblerdom—Tenth Legion, penned by the Alabama forester and retired U.S. Army Colonel. Named for the Roman Legion that was Julius Caesar's most trusted assemblage of warriors, Tenth Legion is a portrait of a passion for turkey hunting easily recognized by so many contemporary turkey hunters, despite being written a half-century ago. The writer Jim Casada called Kelly "the poet laureate of the turkey woods," and the moniker has stuck. Many avid turkey hunters can quote nearly chapter and verse from Tenth Legion.
Kelly himself insists the book came about because his wife, Helen, nagged him long enough about writing down his incessant jabbering about wild turkeys that he finally did. "I thought, what the hell," the now ninety-five-year-old Kelly says on a Zoom call from his apartment in Bethesda, Maryland. "All the friends I had, probably three-fourths of them didn't know if I could read or write anyway." He recorded parts of the book on a handheld dictation machine while working in the woods—he was a forester for Scott Paper Company for four decades—and Helen transcribed the notes.
Kelly self-published the book in August 1973, taking delivery of 555 copies printed in Brooklyn. He had first tried to sell the manuscript to the Alabama wildlife and fisheries agency, which wouldn't buy it because of the salty language. Helen had tried to clean up earlier drafts, but when Kelly found out she was editing out the cuss words, he made her stop. The book was published just as he wanted it. It is not a how-to, although there is much to learn. It is not a humor book, although there is much to laugh at. It is, at its core, a love letter to a bird that bedevils and bewitches in equal measure. "Not only did turkeys originate Murphy's Law," Kelly writes, "they have rewritten several of its postulates. After what they make go wrong has gone wrong, and then gotten worse, they really get down to work and create trouble."
Kelly sold the books himself. The first copies were $4.95, a price he arrived at through a scientific process. "You could buy a lot of shoes for $9.98," he says, "but you didn't say ten dollars." He'd walk into bookstores and tell the clerks he'd written a book and wanted them to sell it. "They would say, 'That's great,'" he recalls. "'Down the street is the library.' I'll tell you, there were no long lines waiting on me. It was the most slapdash, go-to-hell operation you can imagine. The only book I can think of that had more selling by word of mouth was the Bible. But I was not there at the time, so I don't really know how that went."
Word of mouth did indeed spread. Folks would drive up to the Kelly house, knock on the door, shake hands, and say, "I'm a turkey hunter, and I'd like one of your books." Kelly became a fixture and lead instructor at the famed Westervelt Hunting Lodge Wild Turkey Hunting School for more than thirty years, and buzz about Tenth Legion continued.
Not that the loquacious Kelly sat on his laurels. His second book, Dealer's Choice, came out in 1979. It was followed by twenty-seven more, the most recent being 2019's Infinite Variety. They were all self-published, except for one instance. In 1998, Lyons/Burford Publisher, forerunner to Lyons Press, reprinted Tenth Legion and four other popular Kelly books—Dealer's Choice, Better on a Rising Tide, The Season, and The Boat. Somewhere along the way, Kelly lost the rights to Tenth Legion, but he bought them back in 2012. Since then, Tom Kelly, Inc. has sold more than a thousand copies of the book each year. A special fiftieth anniversary edition of Tenth Legion is now available.
And Kelly has never stopped turkey hunting. Just this past March, he shot a nineteen-pound gobbler on a Mossy Oak–hosted Virginia hunt with his daughter, Laura Bates. That inspiring feat, and his lifelong passion for the turkey woods, should help avid turkey hunters hang on until next season. Reading, or re-reading, the wisdom of Tenth Legion isn't a bad idea, either, and you have nearly a year to knock it out.


Follow T. Edward Nickens on Instagram @enickens.