This month marks the 140th anniversary of Lucchese Bootmaker, founded in San Antonio in 1883 by Italian immigrant Salvatore Lucchese. By 1949, smack in the middle of that history, the company (pronounced "Loo-kay-zee") was already well known for the custom craftsmanship that impressed Texas ranch hands and Hollywood stars such as Gregory Peck and Gary Cooper alike. So the offer they received from a fellow boot brand, Acme, was curious: Acme wished to commission Lucchese to craft one pair of boots to represent each of the United States for a marketing campaign.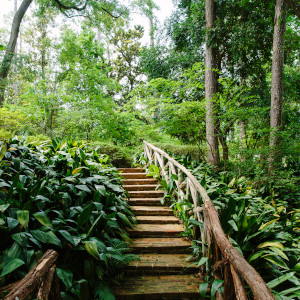 "There's a lot of company lore around this, but we speculate that Acme, a larger, production-focused company, needed more of a custom maker for the project," says Doug Hogue, Lucchese's vice president of production.


Somewhat surprisingly, Cosimo Lucchese, son of Salvatore, accepted the commission. It took four years for the team, including Lucchese master bootmakers Jesse Garcia and Carlos Hernandez Jr., to complete the forty-eight-pair collection. (The fact that Alaska and Hawaii wouldn't become states until later in the decade saved them from having to produce two more pairs.) Each is an elaborate and undeniable work of art, bearing images of state flags, flowers, birds, and capitol buildings, along with symbols of history, commerce, and industry. All of the inlays (designs cut out of the boot top and backed with colorful leather underneath) and decorative overlays (pieces of leather attached to the outside) would have been drawn, tooled, and assembled painstakingly by hand.
"Positioning all those layers of leather and sewing them together is an art form in itself," says Trey Gilmore, Lucchese's director of men's design, who estimates that each pair required upwards of a month to finish. Even so, flare was not spared—just consider the Arkansas pair's bright red and blue leathers, or the mini-Missouri mule gracing the toes of that state boot.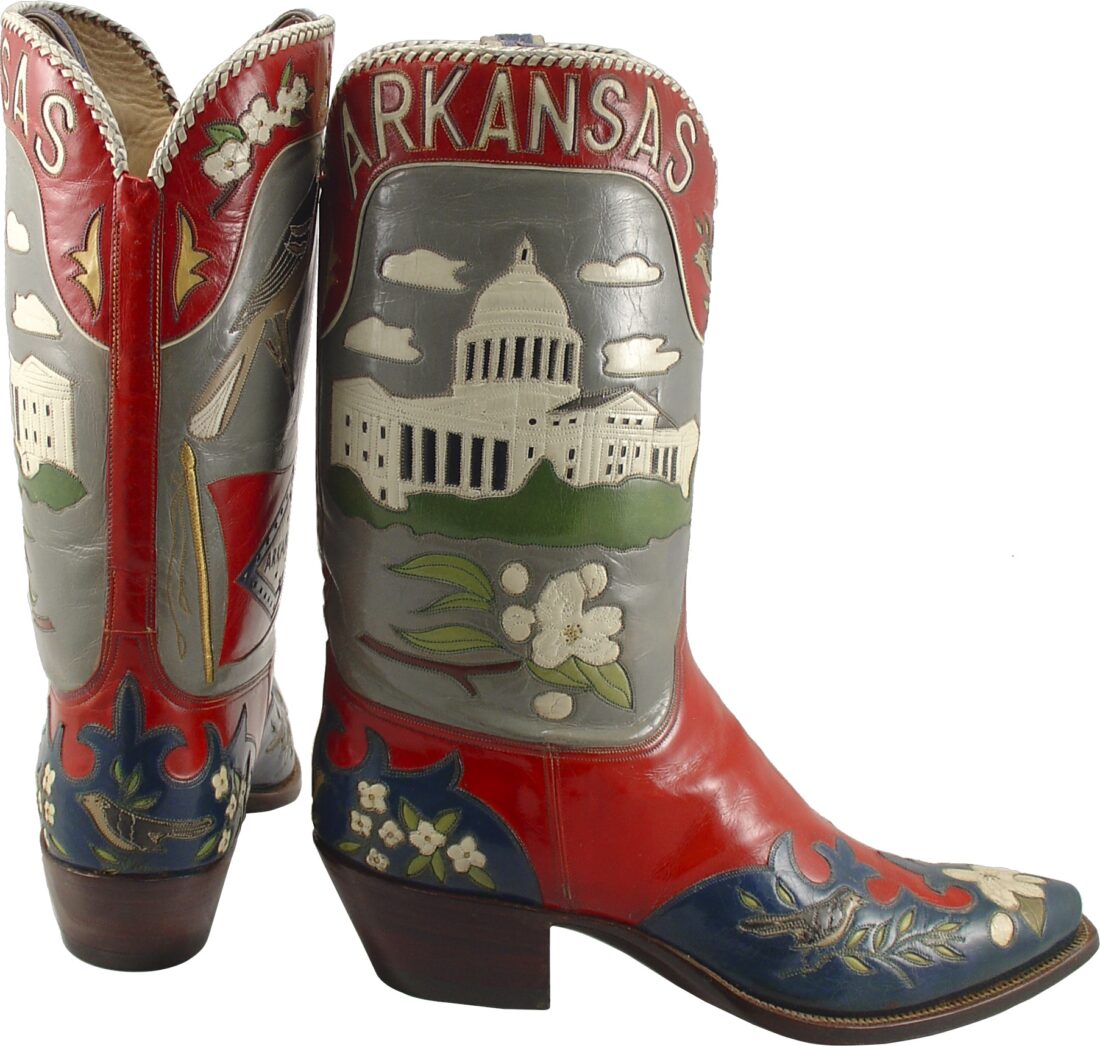 Acme promptly took the showy collection on tour to state fairs, rodeos, and Western-wear store openings across the country. Along the way, the boots drew the admiring attention of a public official or two. "We'd make another pair for a governor or senator if they wanted," Gilmore says. "We reproduced the Montana pair within the last decade or so." An original is easily identified by a hole drilled into the bottom of the sole so that it could be affixed to the traveling display.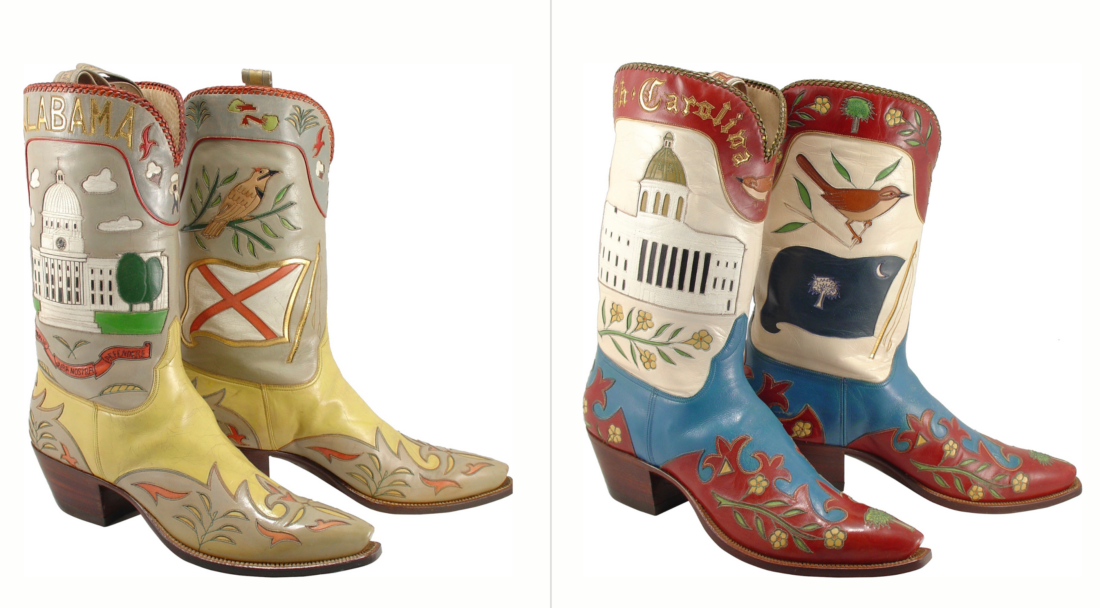 Perhaps they should have affixed them more securely, because boots sometimes disappeared. The collection now on display at Lucchese's headquarters in El Paso represents twenty-one of the originals, with Mississippi finding its way home just a few years ago. "Some are in better shape than others, and that's a testament to the road they traveled," Gilmore says. (One can only wonder why the pink leather of one Louisiana boot is faded much more than its match.) As for the still-missing-in-action boots, Hogue says, "Sometimes we hear rumors about certain boots being in someone's private collection."


Gilmore's sentimental favorite is the Texas boot with its depictions of longhorns and stars against leathers of brown, beige, and yellow. "It also varies from the others in depicting our state capitol building, which is unique in being made of pink granite," he says.
"For me, my favorite is the New York boot," Hogue says. "That seems counterintuitive, what with Lucchese being a cowboy company, but I love the cutouts and the color combination on that one."
Inspired by the collection, Lucchese is releasing a new limited-edition boot to mark the company's 140th anniversary. "The Bluebonnet" pays homage to the company's Texas heritage, with a bold design of Texas's state flower climbing above an alligator vamp hand-stained a rich blue, accented by smaller, hand-tooled designs of the Alamo and the brand's anniversary dates. Only 140 orders will be accepted—at a cost of $15,995 per pair. Pricey, yes, but they come with a packet of bluebonnet seeds.