When the Hotel Drover debuted in March 2021, a Western spirit permeated the expansive property, apropos considering the Drover lies just steps away from the historic Fort Worth Stockyards. That includes the hotel's restaurant, 97 West Kitchen & Bar, named for the longitudinal position of Fort Worth on the 97th meridian west, a nod to the area's rich history as a landing spot for the adventurers and cattle drovers of the Wild West.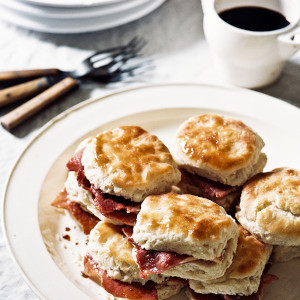 Kayla Wilkie, who worked on the Drover as Majestic Realty's director of design and development for lifestyle and hospitality, says 97 West's cocktail menu aimed to showcase that vibe with bold flavors—which the most popular drink, the Smokin' Marg, contains in multitudes. The jalapeños give it just enough kick, one tempered by the smokiness of the tequila and the sweetness of fresh raspberries.
The distinctive patterned glassware in which 97 West serves its tipples has its own story, too: Mexican artisans craft the handmade pieces in San Miguel de Allende, Mexico, for Rose Ann Hall Designs (you can watch more about their story here.)
¡Salud!