One of country music's most longstanding figures, Marty Stuart has remained the hardest-working man in show business over the last two decades. Beginning in the mid-aughts, he and his band, the Fabulous Superlatives, taped a weekly TV series, The Marty Stuart Show, for eight years. They've toured relentlessly, including a stint as the backing band for Roger McGuinn and Chris Hillman, the two remaining members of the legendary 1960s folk rock band the Byrds. Stuart has also stayed steadfast in his position as an ambassador for his home state of Mississippi and its rich history in country music. His Congress of Country Music, a 50,000-square-foot campus and museum in his hometown of Philadelphia, Mississippi, is inching toward completion—the grand opening of the Ellis Theater took place in December—and Stuart estimates the entire project will be finished within three years. Closer on the horizon, he's preparing for his annual Late Night Jam at the Ryman, which celebrates its twentieth anniversary on June 7 and features Joe Walsh, John Oates, the Del McCoury Band, Sierra Ferrell, and the legendary singer-songwriter Connie Smith, Stuart's wife.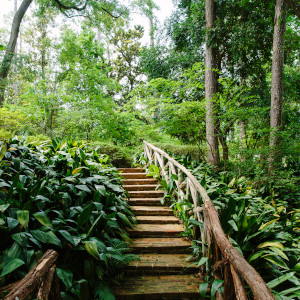 Oh, yes, and this week he is releasing a new album with the Superlatives: Altitude, a cosmic country collection of songs and the five-time Grammy winner's first new record in six years. Today, G&G is proud to premiere the track "A Friend of Mine," a rollicking surf rock–tinged ode to the ties that bind.
Altitude is a loose continuation of the band's excellent 2017 album, Way Out West, and takes Stuart's fascination with the American West to new heights. We caught up with Stuart from one of his usual spots, his tour bus, while he was on the road eighty miles outside of Charleston, South Carolina, "doing the overnight on the highways and byways of our nation," as he says. Listen to "A Friend of Mine" below, and read on to hear from Stuart about Altitude, his love of the Magnolia State, and why his wife doesn't need a duet partner.
Altitude is out this Friday, May 19, and available for pre-order here.

Is there a through line that you can trace from Way Out West to Altitude, given it's been six years?
Way Out West was a turn of the wheel. We had come off 156 episodes of the television show, which really promoted the culture of traditional country music. When it came to an end, it was mission accomplished. But we needed to turn the wheel, and we found ourselves in the midst of this record called Way Out West. It wasn't designed to go after three-minute radio hit singles or anything like that. But the word "hit" can take on a lot of different forms. All of a sudden, we were playing shows with Chris Stapleton, the Steve Miller Band, and then Roger McGuinn calls and we do the fiftieth anniversary of the Byrds' Sweetheart of the Rodeo shows. The greatest thing that happened was singing those songs with those guys. It melted my heart, and I have no doubt in my mind some of that started following me home when it was time to write this record. We just went farther out into the desert, higher up into the sky, and got weirder.


You're a Mississippi native, but you have a real affinity for the West.
Something different happens when I get out there in the middle of the desert or Joshua Tree. I should have been a '60s country singer. There are the ghosts of Merle and the Strangers, and Buck Owens and the Buckaroos. There are just all those things that fire me up, and then coming in off the road with Chris and Roger, and having those songs and those sounds for thirty shows, how could you not write that way?


There's also a real sense of longing and escapism in new songs like "Space" and "Time to Dance." I imagine the last few years have had an effect.
"Space" is true-life blues. It was my soul crying out that I just need some space. I was on the balcony of a hotel in Norway, and I could see down the road where one man was walking. He was so far away, but it was so quiet. When he walked, I could hear the gravel under his boot heels crunch. And I thought, Man, this is the closest thing to absolute tranquility.
The master plan for Altitude was to go back to Capitol Studios in Hollywood, where we did Way Out West. But then the pandemic hit and the band had to decide: Do we do this now or take our chances and wait this thing out? All four of us agreed to do it now. It's hot, and it's under our fingertips and in our minds. If we let it go, it won't come back the same. So we put on our masks and stayed six feet apart in a Nashville studio. "Time to Dance" was probably the last thing written. There was nothing but gloom and doom, but I kept thinking there is a backdoor somewhere. Let's give it one more try to love as we'd never loved before. Dance, dance, dance until we can't dance anymore.


Do you show Connie songs?
Absolutely. Connie is a song hound. She's cut fifty albums, and you won't find any lame songs on those records. She is a great barometer.


Yet you two haven't done an album together.
We've done a couple of songs. Connie is kind of like Frank Sinatra. Frank Sinatra is just fine on his own; he doesn't need anyone else. Connie is one of those people. She's such a powerful and profound singer, she doesn't need any duet partners. I'm happy to be Mr. Smith and play rhythm guitar.


Do you have a favorite moment from your Late Night Jam at the Ryman?
I think a moment that defined and exemplified the heart, soul, and spirit of that show was several years ago when Chris Stapleton was blowing up and he and [his wife] Morgane came. I also had Dale Jett on stage, and he's A. P. Carter's grandson. So we did an old Carter Family song. That pretty much served the soul and spirit of the entire country music world.


Mississippi plays a huge role in your life and music. What are you most proud of there?
One of the things that I've been a part of is the historical country music trail markers that run throughout the state. When I first got involved back in Mississippi, there were blues markers everywhere. So I went to the governor and asked if we could have a country music trail. Now there's forty-something and counting in the ground with more to come. I love the blues, but most of the legends are friendly ghosts. The thing about the country music story in Mississippi is that it's full of friendly ghosts, but it's also still pumping. There are people all over this state who are alive and well and absolutely blazing right now, artists like Hardy and Chapel Hart. Mississippi has a creative legacy that is unparalleled, but it also has a new legacy in the making.