On weekends, the population of Tequila, Mexico, swells from 40,000 to some 500,000 people, completing a weekly metamorphosis from dusty, industrial distillery town to a pulsing, tequila-swilling party city. Buses deliver tourists to Sauza and Cuervo. Vendors in the Plaza Principal sell to-go cantaritos—ready-made souvenir clay cups filled with tequila, Squirt soda, and grapefruit, orange, and lime juices.
But there's really just one drinking hole that serves both Tequilas—the workers and the visitors, the distillers and the revelers, the locals and the agave pilgrims. "La Capilla is the bar," says Jorge Antonio "Tony" Salles Cuervo, the head distiller at nearby El Tequileño.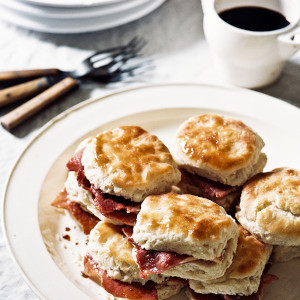 Don Javier Delgado Corona opened La Capilla in 1961, back when Mexico produced only a quaint 15 million liters of tequila annually; last year, the country topped 650 million liters. From behind his bar, Delgado witnessed Tequila, the spirit and his hometown, grow into an international sensation. Yet he didn't change a thing about his modest, unmarked La Capilla and its signature drink, the Batanga.
Delgado had rules. The first: No drunks. If someone got too inebriated, Salles says, he often signaled for the rest of the patrons to leave. The drunk guest followed them out, and then everyone else circled around the block and returned to the bar. On Mondays, La Capilla was reserved for locals. On Fridays, tequila makers came in to socialize. Salles once made the mistake of trying to visit the bar on a Monday. Despite his status as a third-generation master distiller who has Cuervo in his name, Salles lived in Guadalajara and was respectfully denied entry. Until the early 2000s, he says, local women weren't allowed inside, a custom dropped as more women entered the tequila business.
Female tourists, however, could always pile in, as I did last year with ten women fully capable of drinking tequila. But we missed the legendary barman. Delgado died in February 2020 and left La Capilla in the hands of his grand-nephew, Aaron de Jesus Mercado Aguas, who started working at the bar at eight years old, running errands and, with time, washing dishes, cleaning, and making drinks.
The rules have softened since Delgado's death. The music's a little louder, and the crowd has grown younger. However, the essence of the small-town bar remains. Trophies and framed news clippings line the wall, the wooden bar's paint has long faded, mismatched ceiling fans whirl overhead, and since I visited just before Dia de los Muertos, there was a shrine to Delgado decorated with marigolds, sugar skulls, and cantaritos.
"All my memories of my uncle are related to hospitality," de Jesus Mercado says. "He made everyone feel welcome, treated everyone with respect, and remembered what people drank. He had many regulars that became his lifelong friends. I feel that if I move or change something, then everything will fall apart. I want everything to remain just as he left it for me."
That reverence extends to the Batanga, a seemingly simple cocktail made with Coca-Cola, lime juice, salt, and blanco tequila. (The drink's name came from an inside joke referring to the shape of a rounded highball glass, one of Delgado's portly friends, and a Filipino canoe.) On Friday and Saturday nights, de Jesus Mercado and his barmen, both of whom are named Fernando, make between three hundred and four hundred Batangas—all free-poured into tall, salt-rimmed glasses, and, critically, integrated with a steak knife.
La Capilla translates to "the chapel," some say because you leave on your knees. But somehow, in that space, sitting around a plastic fold-up table (perhaps after a shot or two of tequila), the Batanga takes on its own mystical sort of revelation: complex, refreshing, tangy, sweet, and perfectly balanced.
More than a gimmick, the knife technique is critical to transforming the workaday ingredients. "If you shake it, it doesn't taste the same," Salles says. "If you stir it with a spoon, it doesn't taste the same. I've tested it myself and with other bartenders, and it's the cutting that makes it special. There's something about the way [that movement] stretches the molecules."
The cutting motion looks more like a jiggle. As Delgado taught him, de Jesus Mercado plunges the knife blade to the bottom of the drink and, with his wrist, pulses it ever so slightly up and down.
The drink's other constants: ripe lime squeezed to order, Mexican Coca-Cola in glass bottles, sea salt from Colima on Mexico's west coast, and Salles's El Tequileño blanco tequila. Tequileño translates to someone who hails from the town of Tequila; it's a locals' spirit made with 70 percent agave and 30 percent sugar and piloncillo (as opposed to most blancos made with 51 percent agave and 49 percent sugar).
Those standards earned Delgado the respect of a town devoted to the business of drinking, as well as world-class bartenders, who still make pilgrimages to La Capilla. Their names are inscribed into the bar's guest books. Mine's in there, too, and yours is most welcomed the next time you're in town.
For decades, says de Jesus Mercado, his uncle failed to understand why outsiders and bartenders made a point of visiting La Capilla. "Don Javier felt ashamed thinking they came expecting something fancy, something luxurious, and not a cantina," he says. "But with time, he started getting used to the attention and asked people why they wanted to visit. People told him it was because they felt at home. They could visit a fancy place anytime, but they wanted something authentic."