It stands to reason that the world's coolest clan of hillbillies is handy with copper tubing.
"My Papaw was known to make a little 'shine to support his family," says Danielle Parton, whose father is brother to country legend Dolly Parton. "Mamaw was not exactly thrilled that he was the 'tester.'"
Last spring, Danielle Parton opened Shine Girl, a distillery on the outskirts of Sevierville, Tennessee, to produce "smart, playful, and delicious moonshine" in keeping with that tradition. (One tab on Shine Girl's website is devoted to "Family Legacy, Legends, and Arrest Records.") And in keeping with the Parton brand of femme fabulousness, her product is marketed toward women—but their men are going to sneak a swig.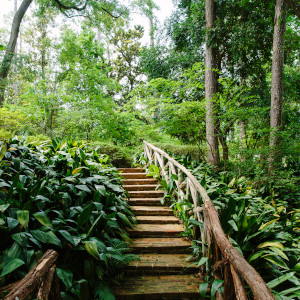 "I don't think a lot of distilleries really understand women," she says. "Women do at least 70 percent of the decision making in the shopping though, so I'm taking an overtly feminine approach. Still, I'd say half of my customers are men."
Don't let the pink logo fool you into thinking her product is froufrou. "You won't catch me making an apple pie flavoring or doing something with bananas. I won't make what I won't drink," Parton says in a matter-of-fact Tennessee twang. She does offer a Red Velvet Cake iteration, which has proven a top seller. "I woke up that morning craving cake, and that was the end result," she says.
Parton, forty-seven, is the family free spirit and tomboy. With her blonde locks, downhome vibe, and sunny smile, she bears a striking resemblance to her famous aunt. But as with her aunt and her moonshine, the packaging doesn't tell the full story. Danielle Parton was the first in the family to earn a college degree—business administration at Belmont University. She worked for fourteen years as a flight attendant before becoming a pilot and joining the National Guard, where she currently serves as chief of public affairs at the 118th Wing. She has operated the C-130 ("the love of my life") and C-5 aircraft around the world and racked up several heroism awards, including the Combat Action medal. Today she works as a commercial pilot for one of the largest airlines in the world.
"I'm just not fit for repetitive office work," Parton says. "I have a gypsy soul."
One day when driving around Tennessee, she noticed a billboard for Ole Smoky moonshine. "I thought, 'I could do that'—it's in my genes."
The first run of Shine Girl whiskeys sold out immediately, and the company has since started making vodka and rum. All of the products are smooth enough for straight sipping, she says, but also serve as mixers. In honor of her aunt, Parton concocted the "Dollymosa" cocktail, featuring her distillery's rosé moonshine, club soda, and orange juice.
"She's been completely supportive of me," she says. "She understands what it takes to build a business because she's such a working girl herself, such a hustler, always hustling, doing her own thing. I guess I am a little like that."