In a recent Talk of the South newsletter, we asked readers to tell us a story about Southern summers in just five words. Here are some of the many responses:
Porch with dog in lap. —Sarah S.


Honeysuckle, fireflies, and boat naps. —Kim H.


Sultry, muggy, bountiful, beachy, magical. —Debbie H.


Linen, seersucker, Ray-Ban, glow, sweat. —Jim G.


Salty breezes and salted rims. —Julie M.


Thunderstorm on a tin roof. —Ellen G.
Sunset dips in the pool. —Cara D.


Peach juice on my chin. —James M.


Forget saunas, come down South. —Rhonda F.


Too long and too short. —Scott F.


Moonlit chirrups follow sultry eventides. —Denise S.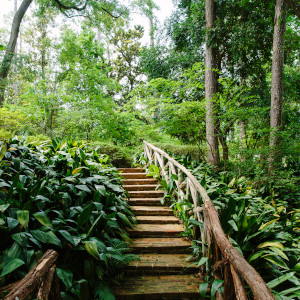 Blooming magnolias and fragrant honeysuckle. —Garry F.


Sweet heat in bare feet. —Marie C.


We suffered, but football awaited. —Jim S.


Humid, lazy, frozen drink days. —Mary A.


Sunshine, sand, and good margaritas! —Sarah M.


Shoes worn one day. Sunday. —Priscilla M.


Porch sittin', sweet tea sippin'. —Anne P.
Firefly chasin', soft summer nights. —Julie M.


Best tomatoes of the year! —Sally M.


Chirping cicadas at evening sunset. —Kate M.
Hell hath no fury like… —Jacqueline M.


Finally, first figs are ripe! —Maggie B.


Hot as hell, need aloe. —Amy H.


"Don't let the flies in!" —Melinda P.


Tanned legs and a boat. —Stephanie D.

Mighty mosquito carried me home. —Kaye B.


Get G&G's Talk of the South newsletter in your inbox each week. Sign up here.