Every fall, College Station's iconic Kyle Field bleeds maroon on game days thanks to the seventy-thousand-strong student body of Texas A&M University. Despite the city's name, there's more to Aggieland than tailgates and dive bars. College Station, along with its sister city of Bryan less than five miles away, is home to a close-knit community of creatives, academics, and families drawn to the small-town feel and multigenerational military heritage, the latter of which is on display at the Museum of the American G.I. and the Brazos Valley Veterans Memorial. Here are a few ways to explore this buzzing city in the Texas Triangle.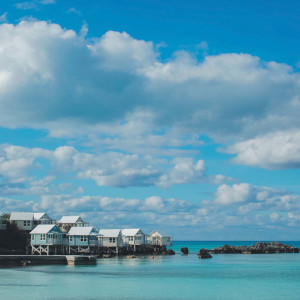 Buy a custom hat at Catalena Hatters. This family-run hat shop in downtown Bryan has been hand-crafting custom cowboy hats since 1983. Chances are, you'll find brothers Scott and Travis Catalena behind the counter (and a plume of hot steam), blocking, creasing, and shaping their next creation.

Kick back at Century Square. The George Hotel isn't the only treasure tucked within the city's Century Square development. Grab a cup of joe at the mom-and-pop Harvest Coffee Bar or peruse local shops like the Aggie-owned womenswear boutique Grass Stains. Every week Brazos Valley residents venture down to "the green" for an ever-changing roster of live music.


Catch a movie at the Queen Theatre. A dedicated team of Bryan citizens recently rallied to restore this landmark property, which opened in 1939 as the first air-conditioned movie theater west of the Mississippi River. Since its reopening last year, locals and visitors have come to the historic Art Deco institution to dine, drink, and enjoy the selection of old and new movies.


Visit the George H.W. Bush Presidential Library and Museum. The forty-first president's monumental library is one of the Lone Star State's foremost attractions, revealing the layers of Bush's life and legacy. The lush Barbara Bush Rose Garden and Presidential Pond is also on the grounds, beyond which lies the Bush family grave site where the former president and First Lady are buried.


Take a stroll through A&M's parks and gardens: The First Lady's roses aren't the only flowers blooming in College Station. Texas A&M's campus is home to multiple green spaces, including a twenty-seven-acre public teaching garden and the newly developed Aggie Park, where people come to relax and maybe enjoy a cup of Blue Bell ice cream fresh from the on-site creamery.

Marvel at world-class collections at UART: The Texas A&M University Art Galleries (UART), located in the Memorial Student Center on campus, house two free and open-to-the-public galleries in which to browse a vast collection of nineteenth- and early-twentieth-century American paintings along with ceramics and ephemera. Highlights include the extraordinary collection of English cameo glass as well as pieces by Louis Comfort Tiffany and Steuben Glass Works.

Sidle up to a cocktail bar. Fans of Robert Earl Keen and Lyle Lovett will have heard of the LaSalle Hotel, featured in their classic "Front Porch Song" in 1984. The institution still stands, and craft cocktails flow from its bar and restaurant, Downtown Elixir and Spirits. At Hershel's Bar in the Stella Hotel, guests can snack on small plates while sipping elegant cocktails featuring some of the best single- and small-batch bourbons in the Brazos Valley.

Partake in a full-moon dinner at Ronin Farm & Restaurant. Brian and Amanda Light are the husband-wife duo behind Ronin Farm & Restaurant, a renowned farm-to-table venue that features sustainable meat and fresh produce from the couple's nearby farm. Most coveted are their signature full-moon dinners in the forest. Guests travel from across the nation to enjoy the nine-course tasting menu reflective of the month's harvest.

Sample other local eats. At Stella Southern Café, breakfast dishes like huevos rancheros and buttermilk biscuits with sausage gravy are made from scratch daily. Come lunch or dinner, don't miss classic College Station spots Christopher's World Grille, Porters, and the Republic Steakhouse. (The Republic's owner, Chef Wade Barkman, also owns the popular Primrose Path Wine Bar.) Kanji Sushi serves the best modern Japanese cuisine in the Brazos Valley, while the newly opened Casa Mangiare specializes in home-cooked Italian, including lobster-tail spaghetti and truffle pizza. Finally, the Gate 12 Bar & Grill, located in the former aviation terminal of College Station's Easterwood Airport, is the perfect place to fuel up on burgers and beer before flying home.