During recording sessions for Chapel Hart's hotly anticipated third album, Glory Days—their first since rocketing to fame on America's Got Talent (AGT) last summer—the country-music trio found themselves stumped at the eleventh hour.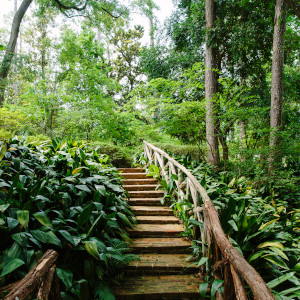 The Poplarville, Mississippi, sisters Danica and Devynn Hart and their cousin Trea Swindle had been cooped up trying to finish a song called "If You Ain't Wearing Boots," but it wasn't working. They envisioned it as a "sassy" send-up in the same spirit of their 2022 breakout single, "You Can Have Him Jolene." Eight hours and a couple of pizzas later, though, they emerged with a new direction for the song. "We had a completely different idea in mind when we set in with that concept, but the song required more of us," Trea says. "I'm glad we were able to give the song the life that it needed."
Chapel Hart landed on a more sentimental tone for "If You Ain't Wearing Boots" that paints a Rockwellian picture of growing up in the rural South. Set to a toe-tapping shuffle and accented by fiddle and pedal steel guitar, the song features lead vocals from Danica, who has recovered fully after vocal cord surgery briefly sidelined her in October 2022.
"Songs like 'If You Ain't Wearing Boots' are important, because you've gotta know where you come from in order to know where you're going," Trea says. "We realize a lot of people love sharing this experience with us, but at the same time, there are some people who might never understand, because they just didn't grow up wearing those kinds of boots."
Out in May, Glory Days will also include "Welcome to Fist City," a tribute to Loretta Lynn, and "American Pride," which they debuted on AGT. "We're loving the season we're in, because there's almost no rules as far as creativity," Danica says.
Chapel Hart called Garden & Gun from the road to give us the story on their new single, which we are proud to premiere today.


What inspired "If You Ain't Wearing Boots"?
Danica: We had a little bit of downtime, and we were sitting in Poplarville, [Mississippi,] at a place called Pop Hill, which is the highest hill in our hometown. We were just taking it in and talking, watching the sunset. [Later, when] we had about eighteen ideas going [for "If You Ain't Wearing Boots"] and nothing was sticking, we started to talk through it, and I feel like we put ourselves back at Pop Hill. It became that opening line: "If you've never seen the splendor of the rising sun as the dew across the pastures fades away." Not everybody gets to experience that side of the country. Until you've been able to sit out on your porch and watch life slow down, you really don't understand the peace of life, which is where we got the title. If you ain't wearing boots—if you ain't really from the country—then you really don't get it.


Another standout on Glory Days is "Welcome to Fist City," which builds on the Loretta Lynn classic, "Fist City."
Devynn: Right after our AGT audition aired live [and] Dolly [Parton] sent a tweet saying she loved what we did on "You Can Have Him Jolene," about an hour later we got a notification that Loretta Lynn shared our post. She was saying: I love what you guys did with the Dolly song. I would love it if you girls did something with one of my songs. We were trying to figure out what we could do. It wasn't like we could do a response [song], because everything Loretta said is something that Chapel Hart would say. So, we decided to extend the story from "Fist City."


Did she get to hear it?
Devynn: She did not get to hear it before she passed away, but her granddaughter Tayla Lynn absolutely loved it. She was like: Memaw would have been over the moon if she knew that in 2023, someone said britches in a song.


Listen to "If You Ain't Wearing Boots" below and preorder Glory Days here, out May 19.