Since the release of its debut album, Six String Sorrow, in 2015, Read Southall Band has earned a devoted following with its Oklahoma Red Dirt sound, led by frontman Read Southall's rugged voice and soulful songwriting. But with a new name, Southall, and a new self-titled album, out tomorrow, the band is embarking on a decidedly new era.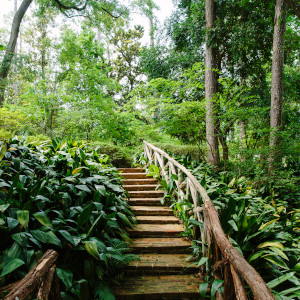 "For this album, we opened up the table for everyone to bring something to offer up lyrically," says drummer Reid Barber of the decision to gather songs from all six members of the group. With the influx of contributions came an influx of influences, from classic twang on the album opener "The Score" to tinges of metal on the brazen "Out Alive" to alternative riffs on the track "All I Have," which G&G is proud to premiere today. 
"I've always wanted to write more rock and roll stuff, but I'm just country and there's no way to get around it—I can't run from it," says Read Southall, who grew up in a farming family in tiny Humphreys, Oklahoma. "Having everyone else bring their own style with this album is so refreshing. We're having more fun with it."
While the album's songs, which the band recorded live at the historic Church Studio in Tulsa, speak to that shift sonically, "All I Have," written by the band's guitarist and "token Texan" Ryan Wellman, also alludes to it lyrically. "One of the lines in that song that really speaks to me is, 'If you take it, please just take it for what it is,'" Barber says. "We knew our name change was going to ruffle feathers, especially among fans who've been listening to us since the beginning. But we're doing our best to sound like us, and if it sounds like us and makes us excited, this is what we want to be doing."
Southall agrees. "It's obvious now that from the start, this should've been our name," he says. "It just took a couple albums as Read Southall Band to find Southall."
Listen to "All I Have" below. Southall is out tomorrow, September 22, and available to preorder here.