When Cyrus and Rhianna Shennum opened the doors of their Bell and Bird jewelry shop in Austin, Texas, in 2009, he hailed from the world of bench-made fine jewelry, she from the fashion sphere. Together, the couple shared a love of travel, history, and craft that shone through their early offerings of eighteenth- and nineteenth-century pieces they had collected. Fittingly, they named their business after two fixtures of Victorian exploration, Gertrude Bell and Isabella Bird.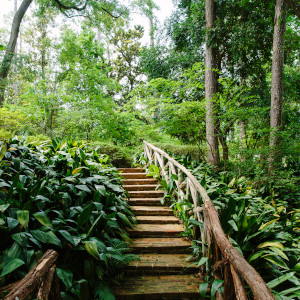 At first, the Shennums focused on sourcing antique jewelry for their clients, as well as on making their own in-house pieces. "As we have grown," Rhianna says, "we opened our eyes to twentieth-century pieces and even buy vintage pieces from the 1960s and 1970s. Strong design and fine manufacturing are now more important to us than a specific time period." Bell and Bird original jewelry also transitioned, from a focus on pieces that nod to contemporary trends to those that reflect a more bygone era. "Now we use our experience handling innumerable antiques to inform our designs," Rhianna says. "There is a bottomless pool of ideas when you turn to the past for inspiration."
The couple employs a top team of jewelers and one of the last fabricating workshops to be found in the country, part of the more expansive space they opened in 2019. The shop also includes a showroom that highlights not only their jewels but also for antiques they've acquired from their adventures around the globe, such as framed Grand Tour plaster cameos and a Victorian compass set in wood. Both there and on their Instagram feed you'll find awe-inspiring pieces like the diamond band below made from dozens of imperfect, mine-cut stones.
"The intricacies of this ring make me think of a Poe quote: 'There is no exquisite beauty without some strangeness in the proportions,'" Rhianna says. "Antique stones are never perfectly anything. They were cut for the dispersion of light, whereas modern stones are cut to exact proportions to return the most white light to your eye. There is a similar difference between candlelight and LED light. The old cut stones have a more romantic sparkle, and when used in abundance, like this ring, it amplifies that effect."
In a few short weeks, Bell and Bird will also debut a new Victorian-inspired bracelet and necklace. "It is a design inspired by a garden chain we saw in London years ago," Rhianna says. For a bit of extra sparkle, both will be available set with or without the aforementioned twinkly European cut diamonds.