When I moved to Chatham County, North Carolina, in the eighties, I did not know that my conversion to Southern living would lead to publishing Indigo Field, my new novel that is a kind of homage to local history, people, and places. I fell in love first with the whippoorwills. Then I fell in love with the people—the farmer neighbor who came to visit on his tractor and knew the history of the big tree in front of my rented farmhouse; the women who stood up in my church and sang. I also fell in love with Bynum, the little mill town across the highway from the century farm where I live now with my husband, Sam. Though this town does not show up in Indigo Field's fictional Ambler County, its magic surely does.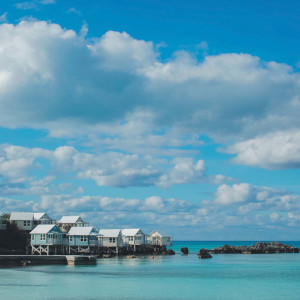 The top ten things I love about Bynum, in no particular order:


1. Clyde Jones.
It's a breezy spring day in the mill village of Bynum. Here's a yard teeming with rough wooden critters resembling smallish dogs or friendly pigs, some painted in wild colors, some weathered gray, some with oddly shaped antlers next to their upright ears. Their eyes are made of plastic flowers, bright yellow tennis balls. Pink poppies nod in the yard like hallucinations. I am in the presence of genius or madness or both.


2. The Haw River.
My friend Louise paints her mill house lavender. We bring her our old wood stove (too big for us), but it doesn't seem like she uses it much. She sleeps on the screened porch all through winter so she can hear the river talking.


3. Chess Pie.
I pull into the Bynum Methodist Church parking lot to check a flat tire. An extremely old lady pulls over and stops beside me. She offers her phone and then she offers chess pie. I've never heard of chess pie. It's like pecan pie, without the pecans. It is food for the gods.


4. Bynum Bridge.
On Halloween, they put jack-o'-lanterns on the bridge rail. Carved by kids or artists or both, they glow orange and gold in fantastic swirls and face-jug faces. People come from as far as Durham, slow-walking the Bynum Bridge in the dark like Camino pilgrims. I bring a college roommate visiting from New York to see it. She moves South within the year.


5. Clyde Jones again.
Baryshnikov visits, wants a critter, Clyde says no. The press quotes Clyde: "Didn't seem like he needed one." Clyde hears about it, feels bad, sends the ballet master a tee shirt of his own design.


6. River gravity.
My aerobics teacher and artist friend Karen shows me her house next to the river, apologizes for the random placement of furniture. "Chairs move across the floor toward the river when it floods."


7. The Ruritan.
The community center with its pale green cinderblock walls. Two bathrooms. Long tables. Fundraiser dinners. Chicken pastry is chicken soup without the carrots and with broth-soaked Saltines standing in for dumplings. "Are you a Bynum Hudson?" people ask. "No," I say. "My husband's father is from Dunn. But his mother is a Morris. Rev. Morris preached at the Mt. Gilead Church." I've got my origin story down pat now. People can still tell I'm not from around here. But it doesn't seem to matter much. When I vote here, they point me in the direction of "A–M." Everybody knows my name.


8. Tift Merritt.
Before she ever got nominated for a Grammy, the singer-songwriter performs live one night at Bynum Front Porch, speaker propped on a leaning tower of Nehi soda crates. Everybody brings their own folding chairs. We block the road all up and down in front of the store and nobody cares.


9. Three-legged dogs.
Sleeping in the road, soaking up rays. Why does the dog sleep in the road? Because it can.


10. Clyde again.
When I bring my five-year-old niece to his yard, he asks her where she's from. "Brazil," she says, shyly. He writes it down in his guest book. People come from all over to see his work. He likes to keep a list of how far away they come from.