It's coming on spring in Savannah, and like clockwork, that means wonderful and erratic weather, azaleas in bloom, and St. Patrick's Day antics. This year, it also means a world of new offerings for visitors and locals alike—not limited to high-brow fried chicken, natural wines, artisanal baked goods, world-class art exhibitions, and irresistible shopping. Here are a few things to eat, drink, see, and do in this stunner of a Southern city this season.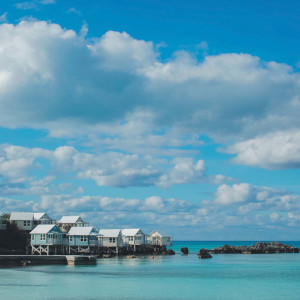 Eat & Drink
Savannah native Sophie Brochu and her husband, chef Andrew Brochu of Chicago's Michelin-starred Alinea restaurant group, who also grew up in Georgia, had always talked about coming back South. Recently they made the leap, albeit a bit impulsively.
"We were supposed to open this project in Chicago in summer of 2020," says Sophie of the duo's new fried chicken destination Brochu's Family Tradition. "We were two weeks out from starting construction when Covid hit. Long story short, we packed it up and moved back to my hometown." The hotly anticipated opening launched in December. Check it out in the Starland District.
For lighter dining and an intriguing wine list right down the street, don't miss Late Air. Owners Colin Breland and Madeline Ott plucked inspiration from other favorite spots across the country—like bottle shop Silver Lake Wines in Los Angeles and wine bistro Lou in Nashville—before opening their own operation three months ago, and their hospitality experience, cultivated taste, and enthusiasm for natural wine are on full display. Juan Stevenson, previously of Common Thread and Big Bon Bodega, heads the kitchen. "It's really 'choose your own adventure,'" Ott says. "I think the community is figuring out they can come in for a full meal, or they can just come in for some oysters, some cheese and meat, some olives, and be on their way." On Monday nights, when Late Air is closed, other food pop-ups (like the delectable Sixby and Hotel Lugash) make use of the welcoming space.
Over in Habersham Village, the team behind the smart downtown cocktail lounge Savoy Society has opened Colleagues & Lovers, a local hang with a world of snacks, from chopped salad to ceviche. Wednesday nights, go for the grandma-style pizza pies, stay for the espresso martini.
Downtown, the chic corner space on Martin Luther King Jr. Drive that was Fat Radish is now Folklore, where an eclectic menu of creative dishes meets seasonal, local ingredients. And on the eastern edge of the waterfront, the Thompson Savannah's fine-dining spot Fleeting and unbeatable rooftop Bar Julian have a new little sib: bakery Stevedore, which elevates the baguette to a delicacy thanks to some combination of deep expertise and downright magic from executive pastry chef Noah Whritenour.
Savannah's hotel scene has more to offer in the world of dining: The Mansion on Forsyth is soon to be revamped at the hands of some of the powerhouse team behind the Perry Lane—and its makeover is already beginning with the restaurant 700 Drayton. In a stunning 1888 red brick castle on the park, chef Derek Simcik—perhaps you remember him from People's 2017 "Sexiest Chefs in America" list—is trialing a new menu to reflect his travels and training in coastal Italy and Greece (through June 1). By September, the new concept will be full-fledged. If you're in the mood to just cook for yourself for the night, try a class at 700 Kitchen Cooking School, located in the main Mansion building next door.
Amid all this newness, don't overlook classics like The Grey. James Beard–winning chef Mashama Bailey and business partner Johno Morrisano branched out last summer to debut a Grey Market and Diner Bar in Austin, but getting boiled peanuts and field peas on your brunch Farmer's Salad never gets old. And if you haven't been to Savannah's Grey Market lately, stop in for the new fried chicken Blue Plate Special—and the pimento cheese turnovers.
See & Do
For a small city, Savannah is home to an ever-expanding art scene. You might know Laney Contemporary, which will soon welcome a colorful Marcus Kenney show with a bonafide circus for an opening reception (April 14), or the SCAD Museum, where ten galleries now feature some of the work unveiled with fanfare at the university's deFINE ART event earlier this month. But the spring's most moving show draws on the private collection of a beloved Savannah couple: At the Telfair Museum, Bold Expressions remembers the late Lorlee and Arnold Tenenbaum, Savannahians, philanthropists, and community beacons who passed away in 2020. Their impeccable collection, assembled over decades, includes works by modern masters like Rivera, Chagall, and Warhol and is on view through July 9. At the Jepson Center, tour the best of contemporary photography in Photography's Last Century: The Ann Tenenbaum and Thomas H. Lee Collection, through May 21. (If you've worked up an appetite again, note Farm Hospitality Group was tapped to open the bright, airy Wildflower Café at the Telfair, new this month.)
You can shop artfully, too, at newcomer boutiques like Dreamachine (a lifestyle shop dressed up like an avant-garde gallery space) and Good. Good. For clean beauty, check out Paris Laundry, an endeavor inspired by entrepreneur Kelsey Bucci's victory over breast cancer. Find delightful pantry staples at photographer and SCAD alum Nikki Krecicki's brick-and-mortar grocery Provisions. Carrying on a series she first launched in New York, she's working up a calendar of events in partnership with local nonprofits to benefit the community.
In the evening, catch a show: While Savannah's Stopover Fest is on hiatus, Lowcountry show promoter Kyle Brown, aka Dog Days Presents, is stepping up to fill the gap. "I find that Savannah is one of the most exciting places in America," Brown says—and at his upcoming Dog Days Fest, he's programming diverse, colorful rock shows accordingly, in venues across town like El Rocko, Over Yonder, Starland Yard, this June 2 to 4.
Stay
Savannah's newest major hotel project, the JW Marriott Savannah Plant Riverside District, opened last year, and it's loud in every sense. Young kids may enjoy a stroll through the lobby, which is easy to confuse with a neon-washed gems and minerals wing at a natural history museum.
For a more refined stay right on the river (but apart from the waterfront hootenanny), boutique destination the Thompson Savannah has been a go-to since opening the year before last, and the recently reimagined lobby bar, now Bar by Fleeting, has a new look, plus a house chips and Hackleback caviar offering at happy hour, daily from 2 to 6 p.m.
Wherever you stay, take heed: Savannah has a lot of magnetism these days. As a number of new business owners have reported, visitors are at serious risk of deciding they never want to leave.