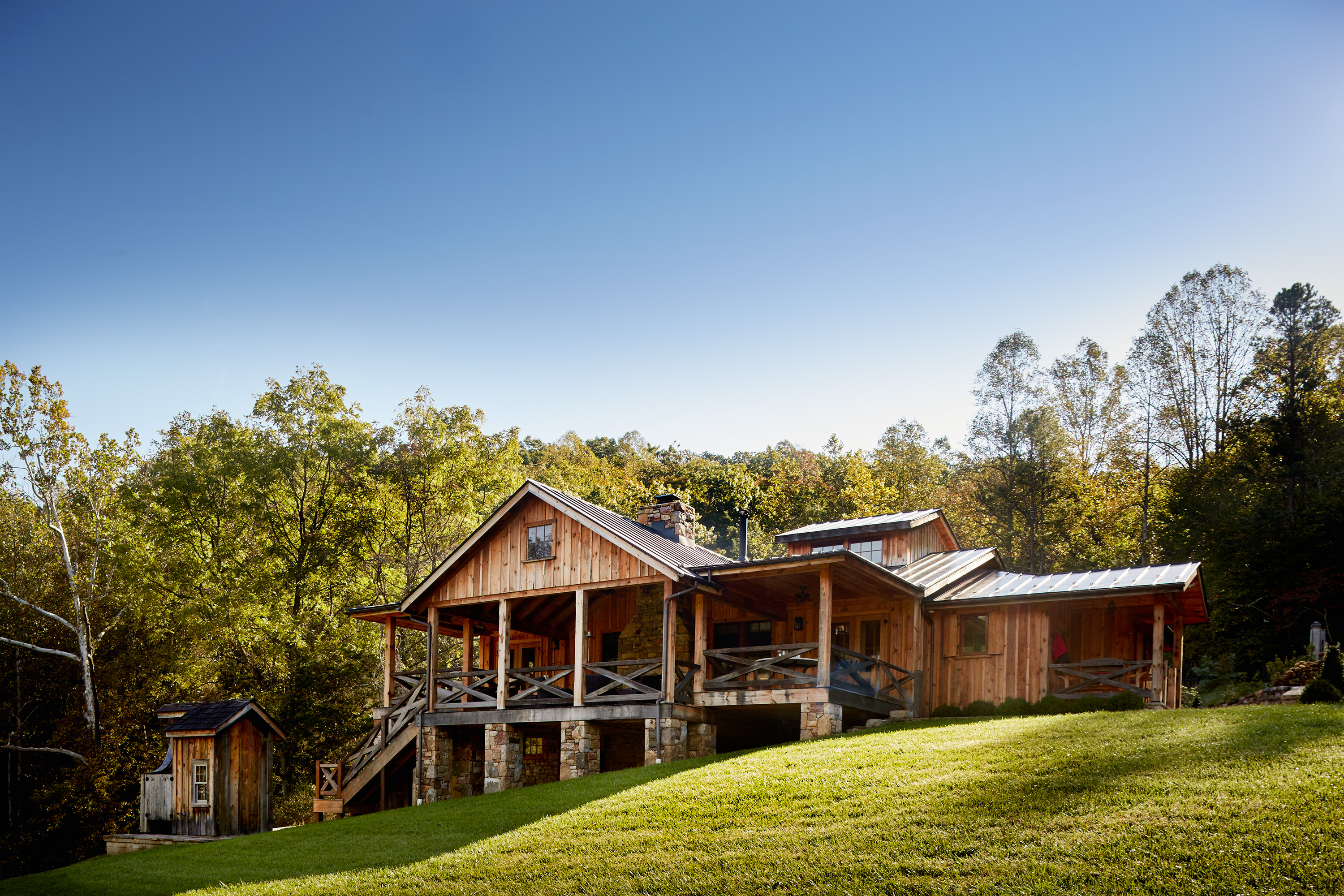 photo: Kip Dawkins Photography
Spring is in the air and that has us on the hunt for inspiring home renovations across the South. Case in point: This Virginia hunting and fishing retreat, overlooking a stream where the brookies are starting to bite. Once an ordinary ranch house, it emerged from its cocoon with the help of a talented architect, and now it's not just a weekend getaway, but a home to be passed down for generations.
The Place:
The home of Tod and Jenny Childress outside of Lexington, Virginia, on 100 acres of land overlooking Buffalo Creek.
---
The Revival:
The property was beautiful, but the house needed a major overhaul. Charlottesville-based architects, Rosney Co. Architects redesigned the existing structure as a classic hunting and fishing lodge. "We purchased the property because of the nearby streams that supported native brook trout and wild rainbow trout," Tod says. "But we also saw the property as an opportunity to create lasting memories with our children."
To accomplish that goal, they worked with the existing footprint. The only real addition of square footage came in the form of a giant porch with a fireplace. "It's their main living room now," says architect Keith Scott. The rest of the renovation involved aesthetic upgrades that brought rustic charm to the original, from revamping nearly every surface with reclaimed wood to carving out space for both a bunk room for overflow guests and a mudroom for storing gear after outings on the water and in the field. The team also designed a barn for equipment with a wine cellar beneath it, and added an outdoor shower.
And every detail has a Southern story. On the porch, the fireplace was constructed using local stone, and the floor was milled from local black locust wood. In the kitchen, the sink and countertops were made using Albarene Soapstone mined in Virginia. Local blacksmith Corry Blanc, (a former Garden & Gun Made in the South Award winner), made the range hood, all the cabinet hardware, and countless other exterior finishes.
---
Our Favorite Part:
The porch that blurs the line between the old house and the new, indoors and out. After all, time spent enjoying nature is always a pleasure, especially if there's a roaring fire involved. "It's a great gathering space," Tod says.