Austin's Black Pumas have been one of the music world's biggest surprises in recent years. The duo—guitarist/producer Adrian Quesada and lead singer Eric Burton—released its self-titled debut in 2019, which was fueled by the hit single "Colors" and garnered them six Grammy nominations. Their incendiary live shows, featuring Burton's dynamic showmanship and Quesada's instrumental prowess, quickly became the stuff of legend, even attracting the attention of President Joe Biden, who invited the pair to play at his inauguration. But in the summer of 2022, weary from grinding it out on the road, the band canceled the rest of its tour dates and retreated back to Austin while breakup rumors swirled.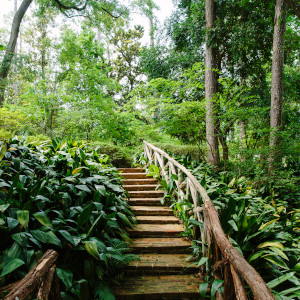 In conversation with Burton, it becomes evident that he and Quesada are both alpha personalities with strong ideas about the band and the evolution of their sound. But the pair worked through those issues, and the result is the wild Chronicles of a Diamond, which distills the strengths of the band—psychedelic soul, gritty rock and roll, and Prince-esque funk—into something even weirder and eclectic yet still true to themselves.
Quesada and Burton met in 2017 when the latter moved to Austin from his native California. Burton would busk on the streets, singing covers such as Tracy Chapman's "Fast Car" (they still play the song live) and immersing himself in the local music scene. Quesada—who played in the Prince-approved Latin funk band Grupo Fantasma—was working on songs that needed a singer. A mutual friend put the two in touch. "I was initially called to serve as a top-line editor for Adrian's material," Burton says. "But we soon realized that my songwriting fit with his production style, and now this time around, we've further explored what that means to us."
Below, listen to a couple of the album's tracks and read more of our interview with Burton about songwriting, the dreaded sophomore slump, and what makes for his perfect day in Austin. Chronicles of a Diamond is out October 27 and available to order here.
---
You guys are known for your high-intensity live shows. How did that influence the recording process?
I don't think we would have been able to see the level of openness that was needed and cultivated for Chronicles of a Diamond if it weren't for the live shows. When we're onstage, the ego has to go out the window. It's no longer about just you; we have to move as one mechanism, as a unit. You develop a level of trust, and I feel that influenced our capacity to create and share in the studio space. We got used to coming to each other and admitting like, "Man, I didn't do my best on this song during this show" or "I'm not sure my solo sounds good." It's the working dynamic of our partnership. Now Adrian completely trusts me. He's a very generous producer, and he's always been generous.


But trust has to be earned.
For sure. I do think that Adrian is smart enough to hear out his counterparts in a way that honors some of his weaknesses, and vice versa. We yearn for someone to say something if it isn't right. Like if I have spinach in my teeth, and I'm about to go talk to a really pretty girl, somebody better tell me something [laughs].


There's a songwriting adage that says you have your entire life to write your first record, but it's the second record that counts. Given all the success you've had early on, did you feel that pressure when it came to Chronicles of a Diamond?
I put myself under a lot of pressure to meet the standards of how people's palettes fit into the music. The expectations were something that was really, really new for me. It was difficult to write complete songs with these fragments of thoughts that were accumulating over time. We had been writing since we finished the first record, but we just weren't finishing the ideas because we were so busy.


Would Diamond have turned out differently if you hadn't taken that break in 2022?
Maybe. We recorded a couple of new songs while on tour in Amsterdam, and we could have kept going. But I'm not sure, because to be honest, from what I've heard, I think that the festivals we were playing, they were kind of done with us until we had new music to share.


One of my favorite songs on the album is "Ice Cream." How did that song come about?
I wrote that years ago when I was missing my little brothers. "[Sings] Hey there, little darling, can I call you on my pay phone?/Stay gold, little darling, but I promise you that I won't stay gone/for too long." But for the sake of being able to share that under a universal scope, it kind of drifted to the aesthetic of love for a significant other. It started as a folk type of acoustic guitar finger picky thing. I was hanging out with a friend, and he had some studio gear in the house and we were drinking and being merry, but I thought we should be utilizing all this equipment. So I'm like, "Man, let's see if we can do something in an hour." I pulled up an Al Green drum sample and plugged a semi-hollow body guitar into the board for that old vintage guitar sound you hear. I had never felt that level of freedom to explore different sounds.


What does a perfect day in Austin look like to you?
I bought my first home recently, so I like lounging around the house, throwing some Wilson Pickett on the record player. Then maybe hitting up the club C-Boy's. You can see anyone there. In the last year, I saw Billy Gibbons, and Gary Clark Jr. likes to jam there. Then some Veracruz tacos are an absolute must. The one on Webberville Road is my favorite.