There is something hypnotic about the way glass magnifies light, especially that of the bell jar lantern. Also more simply dubbed "hall lamps with glass shades"—by academic Arlene Palmer in her Glass in Early America, for instance—the fixtures dangle throughout Virginia historic estates, from the ceiling of the entrance to Eyre Hall, to a passage at Gunston Hall, to in the saloon at Prestwould.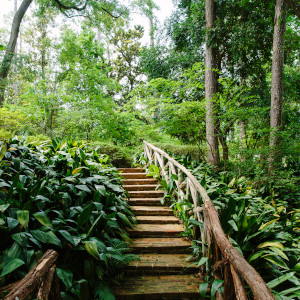 "These lanterns made their way to America from England," explains Angelika Kuettner, the associate curator of ceramics and glass at the Colonial Williamsburg Foundation. "But Bohemian glass examples were also available to Americans in the late eighteenth and early nineteenth centuries and reflect the overall importation of glassware for dining and drinking, as well as for lighting." The glass piece at the top of the lantern is called a "smoke shade," and was originally designed to protect ceilings from soot.
The silhouettes of bell jar lanterns, however, look just as lovely in today's modern abodes. Currently, I'm obsessed with stalking 1st Dibs and auction sites for the colored glass varieties (cranberry! cobalt! emerald!) similar to these, below.
Delightful reproduction and contemporary takes on the look have caught my eye as well. I particularly love this mercury glass design, by E.F. Chapman for Visual Comfort, and the etched star motif from Caroline Brackett.