The former West Virginia fire tower known as Hanging Rock Raptor Observatory is regarded as a prime place for spotting migratory birds of prey. But as I leave an otherwise deserted parking lot to hike a densely forested, mile-long uphill section of the Allegheny Trail in the state's southeastern corner, I'm thinking more about bears and becoming their prey. Reaching my destination unmauled, I'm surprised to find I won't need to climb dozens of steep, vertigo-inducing stairs, as is typical of fire towers. Instead, there are just twenty steps that follow the exposed rocky ridgeline—part of the Eastern Divide separating the Atlantic Seaboard and Gulf of Mexico watersheds. At the top perches the "cab," a square, cabin-like structure with a walkway and glass windows all around, the better to appreciate commanding views of two long valleys and the George Washington and Jefferson National Forests.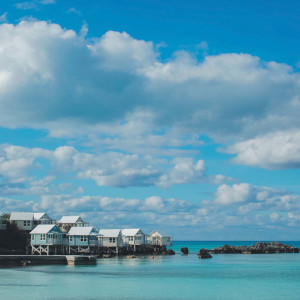 This is just one example of preserving and repurposing what remains of the approximately eighty-five lookout towers used to spot wildfires across West Virginia in the first half of the last century, which were phased out in favor of planes in the 1960s. One of them, Olson Observation Tower, was originally constructed in 1922 as the state's first steel fire tower and now offers 360-degree views of Monongahela National Forest—after you mount its 133 steps. Also in Monongahela is the Bickle Knob Observation Tower, now a wooden, open platform with stellar views from an elevation of 4,003 feet. Thorny Mountain Fire Tower in Seneca State Forest even allows guests to spend the night in its rustic cab after making a reservation and climbing sixty-nine exposed steps. (Don't forget to use the potty down below before you turn in for the night!)
Hanging Rock has the distinction of being located along a major fall flyway for migratory raptors, at an advantageous elevation of 3,812 feet. Entering the cab, I find Dale Porter of Dunbar, West Virginia, and Dan Ward of Barboursville, West Virginia, volunteering their time and high-powered binoculars to count and classify raptors. At this early stage in the season, we count more turkey vultures than the star attractions, but by the third week of September, there can be days when more than a thousand raptors follow the breeze along the ridge of Peters Mountain and pass right by the tower. The route is especially popular with broad-wing hawks, but red-shouldered hawks, Cooper's hawks, peregrine falcons, and bald eagles also follow the southerly caravan. The season ends with a smattering of golden eagles in early November.
Anyone is welcome to climb up and join the count. If you're lucky you'll witness a sky full of majestic birds. If you're really lucky, you'll see one swoop in to attack the owl decoy positioned atop a pole in front of the cab. (Apparently, raptors really dislike owls.) Even if you're not that lucky, you'll still see absolutely stunning views that make the hike worthwhile.