Long before Willie Nelson released his first album, played his first show, or won his first Grammy, he was developing a love of music by listening to old-time string bands and icons like Bill Monroe. Now, at ninety years old, the country legend pays tribute to the genre that has long influenced his own songwriting on the aptly titled Bluegrass, out this month.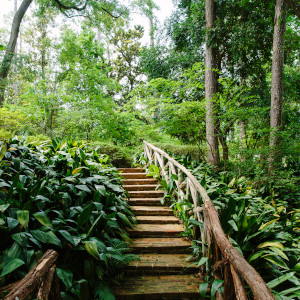 While Nelson is no stranger to revisiting gems from his archives with fresh takes—like his duet of "Slow Down Old World" with his daughter, Paula, for instance, or the ballad version of "On the Road Again" he recorded with Alanis Morissette in 2021—Bluegrass marks his first album dedicated to the genre. Backed by a standout ensemble and the sounds of banjo, fiddle, mandolin, dobro, and more, Nelson selected a dozen of his classic songs that he felt lent themselves to bluegrass interpretations, including "On the Road Again," "You Left Me a Long, Long Time Ago," "Yesterday's Wine," and "Good Hearted Woman," which G&G is proud to premiere today.
Nelson originally penned "Good Hearted Woman" with Waylon Jennings, and it became the title track of Jennings's 1972 album. A duet version with Nelson then appeared on the classic Wanted! The Outlaws in 1976, becoming a huge hit for the pair. Now, some fifty years later, the song takes on new life aided by the old-time sound that first inspired Nelson's storied career.
Listen to "Good Hearted Woman" below. Bluegrass is out September 15 and available for pre-order here.