While plenty of musicians grew up singing Willie Nelson's songs, only a few can claim they grew up singing them alongside Willie himself. His daughter Paula Nelson is one of them. The Texas-born singer and radio DJ has been harmonizing with her father for as long as she can remember, but each time still feels like magic. So when she and producer Bruce Robison began discussing re-recording a couple of Willie's most beloved songs—with her father opting to join her—she was all in.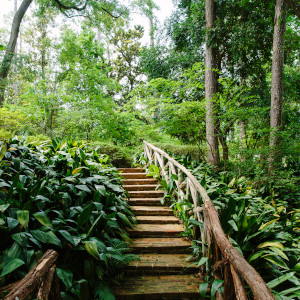 Today, G&G is proud to premiere their version of "Slow Down Old World," from Willie's 1973 album, Shotgun Willie. "'Slow Down Old World' has always been one of my favorite songs for so many reasons," Paula says. "The melody is incredibly moving, the lyrics bring out a variety of emotions, and together, they create a song you just can't get enough of."
The founder of the label the Next Waltz, which has worked with the likes of the Turnpike Troubadours, Jerry Jeff Walker, and Shakey Graves, Robison recorded the track at his fully analog Bunker studio on the outskirts of Lockhart, Texas. Behind Paula and Willie's vocals, Willie's longtime harmonica player, Mickey Raphael, plus a wistful piano and full strings section work together to broaden the song's emotional range.
"Recording this with my dad is so special because it's his song, so I knew already how much it meant to him," Paula says. "And it goes without saying how much it means to me to hear him say how proud of me he is. It's a feeling that's hard to describe but will stay with me forever."
Listen to Paula and Willie's version of "Slow Down Old World," and watch the video for the song, below.