When the 2023 sea turtle season kicked off in May on Jekyll Island, Georgia, the first nesting mother to appear on the driftwood-strewn shores was a familiar face: Cinco, a forty-six-year-old loggerhead who has returned to the island over the years to lay an astonishing thirty-three nests.
"She's become a favorite," says Michelle Kaylor, the director of the Georgia Sea Turtle Center (GSTC). The Jekyll Island facility is the only sea turtle rehabilitation and research hospital in Georgia, and Cinco was one of the first female turtles the GSTC tracked back in 2007. When a new sea turtle arrives on Jekyll, biologists attach a tracking tag to the animal's flipper and insert a PIT (passive integrated transponder, a tag similar to a microchip) underneath its skin.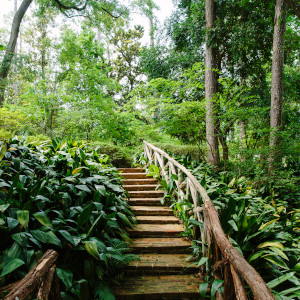 The reptilian rock star earned her nickname when she came ashore on the GSTC's fifth anniversary in 2012. Not one to turn down a celebration, she graced their presence again on the center's tenth and sixteenth anniversaries. She's also Jekyll's first recorded "dawn nester," meaning she nests early in the morning instead of late at night, setting her apart from most sea turtles. Approximately every other year she lays five nests, this year being one of those nesting periods.
While sea turtles are known to favor certain nesting sites, Cinco stands out as having particularly high site fidelity, nesting exclusively on Jekyll Island at least since that first sighting back in 2007. It's easy to understand why: The island's natural dunes are intact, and strict rules limit the use of artificial light, which can confuse turtle hatchlings trying to follow the moon's guiding beam into the ocean. But life is tough for a sea turtle anywhere. Not long ago, an injured turtle who happened to be one of Cinco's offspring arrived on Jekyll. Luckily, he was rehabilitated at the GSTC and sent back out to sea soon after his recovery.
Cinco does what she can to help her progeny survive, including mixing up her nesting locations within her chosen island home. It's a way of hedging her bets, Kaylor explains. "In some years, a low-lying nest may succumb to extreme storms or exceptionally high tidal events, whereas a nest laid higher on the sand dunes will be safe," she says. "However, there are always trade-offs." Nests laid higher on the dunes, for instance, result in a longer, more perilous journey for the newly hatched turtles.
Thus Cinco's hatchlings have crawled to the sea from Driftwood Beach on Jekyll's northern tip, from Glory Beach on the southern end, and pretty much everywhere in between. "She has nested along the vast majority of Jekyll's available sea turtle nesting habitat," Kaylor says.