Ever since Morgan Wade scored a left-field 2021 country radio hit with "Wilder Days," curious listeners have taken an interest in the tattooed singer-songwriter's own admittedly wild past. And with the release of Psychopath, her new album out today, she has some things to say about it.
"It's taken a lot of sitting back and a lot of therapy and conversations to realize the world doesn't know me just because they've listened to my record, or they hear rumors or gossip or whatever," Wade tells G&G.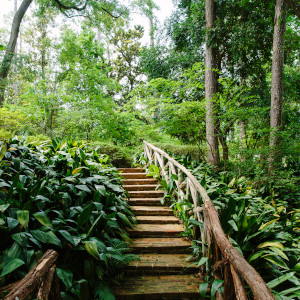 She's referring in part to her friendship with Kyle Richards of The Real Housewives of Beverly Hills fame, whom she cast as her love interest in the video for the playful Psychopath song "Fall In Love With Me" after tabloids speculated they were dating (they're not). And on the softspun "27 Club," the twenty-eight-year-old nods to avoiding the fate of musicians who died at that age, including Kurt Cobain, Amy Winehouse, and Jimi Hendrix, while shrugging off those who, knowing her past, predicted otherwise.
There's plenty of fun, though, and Wade's dry wit keeps the weightier moments aloft. She gets nostalgic on "80's Movie," which name-checks Dirty Dancing, When Harry Met Sally, and Tom Cruise, and pays tribute to Alanis Morissette on "Alanis." Just as her 2021 debut album, Reckless, was more indebted to nineties alt-rock than anything out of Nashville, just about the only twang on Psychopath is Wade's southwestern Virginia drawl.
We talked with Wade about following up a hit record, learning to deal with fame, and why you should always take Jason Isbell's advice.


Did the success of Reckless catch you off guard?
Very much so. I didn't really know what to expect. I met Sadler [Vaden, her producer and guitarist in Jason Isbell's 400 Unit band] randomly at a festival and we hit it off, and the first song I ever pitched him was "Wilder Days." I had no idea that it would end up making the top thirty on country radio. I didn't know I was gonna have a critically acclaimed record. I thought, "I'm gonna put this record out and I'm gonna be able to book some shows and maybe have a steady tour and go play some clubs for a couple hundred people."


Plenty of Nashville hitmakers stick to writing songs about a standard, narrow set of "country" experiences. You're not in that camp.
No, and it's easy to get in your head about it. I'm gonna stand behind "Wilder Days," [but] sometimes it's hard because you [wonder] why it's not number one. And at the end of the day, it doesn't matter because I've got people that love my music and I'm happy. I don't wanna just go write something because I need a number one. I'm writing real shit and I'm writing what I feel, and if that makes me never have a number one song that's totally fine. I didn't sit down and write "The Night" [a bonus track on Reckless's deluxe edition] expecting that to be a number one song, but I have people crying and screaming it back to me at my shows. That's more than enough.


The songs on Psychopath unfurl easily, like you're just having a conversation. That's tricky. How did you pull it off?
I put a lot of pressure on myself to hurry up and get this out. I was like, "I've gotta go find these songs," because I felt like I had to. [But] it doesn't work like that for me. Sadler was just like, "Morgan, stop. Let's just do this like we did Reckless. We had fun and you just wrote as time went on, and you had it." I'm obviously in a different place in my life since Reckless came out. Everything's changed for me. I play music full time. I'm doing well. I'm successful. [So] I took some time off from recording. I wasn't pushing it, and that's when the best stuff comes for me. I'm experiencing life and feeling things, and then I was able to write.


You found direct inspiration in eighties and nineties nostalgia with "80's Movie" and "Alanis," and you named another song on the album "Guns and Roses." Were you just having fun with that?
It's funny because Jason Isbell heard the song and loved it, and he said, "You guys should call it 'Guns and Roses.'" And when Jason Isbell, being the prolific songwriter that he is, says you should name your song something, you just do it. If that guy would've told me to name the song "Corn Dog" or something, I probably would have done it. So, when he said that, I was like, "Damn right, that's exactly what we're calling it."


Listen to Psychopath, out today.