Kevin Griffin, best known as the lead singer of the hitmaking nineties band Better Than Ezra, has called Franklin, Tennessee, home since 2010. He describes the city twenty miles south of Nashville as "a magical place" that blends history, striking architecture, neighborly hospitality, and small-town vibes. A decade ago, while out on a run in the area, he discovered the Park at Harlinsdale, a 230-acre former horse farm. Its bucolic setting sparked the idea for Pilgrimage Music & Cultural Festival, which will celebrate its ninth anniversary in September with the help of the Black Crowes, the Lumineers, Zach Bryan, Nathaniel Rateliff & the Night Sweats, and more than twenty other acts. Below, Griffin shares a few recommended Franklin hangouts, no matter when you're in town. —J.F.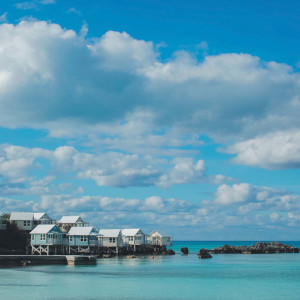 Stay
A great place to stay is the Harpeth Hotel on Main Street; it's right in the heart of Franklin and will celebrate its fourth year this fall. The newest addition to the area—it's just next-level—is Southall Farm & Inn. There's a main hotel, which is gorgeous, and then architecturally unique villas around the property. They have trout fishing, falconry, and archery.
Fuel
Biscuit Love is right downtown, a block off the square. They have an incredible breakfast and the best fresh-squeezed orange juice. They have one of those orange-pressing machines; I love looking at them because it feels so Willy Wonka. Their "bonuts" are doughnuts-meets-biscuits—they put fresh whipped cream and blueberries on top and it's so good. Merridee's and Franklin Mercantile Deli will both give you a great, old-school Southern breakfast experience.
Listen
There's a one-of-a-kind place called Kimbro's Pickin' Parlor. They have music every night—cool indie rock to country and Southern gospel. They have an incredible vinyl collection. You're encouraged to change the records and put on an old Dire Straits or John Prine record.
A ten-minute drive away is a little hamlet called Leipers Fork; if you look in the dictionary for "quaint village," this would be it. There's an amazing place called Fox & Locke. It's a restaurant, but more importantly, it's a beautifully appointed music venue that has had everybody from Jason Isbell to Butch Walker to Miranda Lambert. They'll just show up and start playing.
Shop
My favorite clothing store is Franklin Road Apparel Company on West Main Street. It's one of the best men's stores anywhere in Nashville—they have brands I love like Rag & Bone and Faherty. I'm a big fan White's Mercantile, owned by Holly Williams, who is Hank Williams's granddaughter. I love their T-shirt selection.
Sip
I'm a teetotaler, but I'm [often] with friends who drink. Cork & Cow is a great steak place that has amazing bespoke cocktails. My wife is a big aficionado of tequila, and they have an incredible selection—all the blancos, Clase Azul, Casa Dragones, and hard to get mezcals. O' Be Joyful is a cool little funky bar that has great cocktails and amazing single-barrel whiskeys—it's like going on the whiskey trail in this bar. For amazing wine, there's JJs Wine Bar. It's got a cool vibe because it's in a Queen Anne house that's been turned into a wine bar with amazing tapas.
Explore
The Park at Harlinsdale Farm—that's where the Pilgrimage Festival is—is an amazing thing to do during the day. Just go and see the grounds, which are 230 acres [with hiking, fishing, and a dog park]. Percy Warner Park, about ten minutes outside of Franklin, has amazing loops, mountain biking, and hiking. They also have horseback riding where you can rent a horse. There are several outfitters that rent canoes for the Harpeth River. We've done that with the kids and it's a lot of fun.