On your next trip to Nashville, swap your cowboy boots for hiking boots or at the very least sturdy walking shoes, and discover why the Tennessee state capital is one of the South's most underrated outdoor travel destinations. Big cities are often springboards for adventures farther afield, but Nashville's abundant access to wild spaces is perhaps the city's best-kept secret. "Downtown can be a concrete jungle," says Andrew Drury, the general manager at Cumberland Transit, the longest-running outfitter in Nashville, which has occupied the same West End Avenue storefront since 1971. "But you don't have to go far to find a park to hike, trails to bike, or rivers to fish." Within city limits and just minutes beyond, outdoor enthusiasts will find a remarkable collection of sprawling parks, well-tended greenways, protected waterways, and natural areas.
These six half-day adventures will help you make the most of your Middle Tennessee getaway.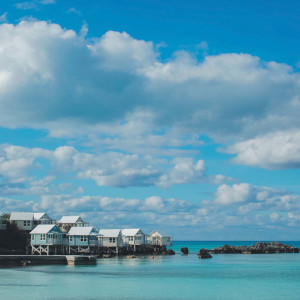 Shelby Bottoms Greenway and Nature Area
Ten minutes from downtown
This 960-acre East Nashville park is home to five miles of paved tracks and an additional five of primitive pathways, plus three miles of Cumberland River frontage. Ambling along its trails, you'll find it hard to believe you're minutes from the buzz of downtown. The first in Nashville's ever-burgeoning greenway network, Shelby Bottoms is a true urban oasis, encompassing bottomland hardwood forests, open fields, and a variety of wetlands, creeks, and streams.
---
Twenty minutes from downtown
The sheer size of Edwin and Percy Warner Parks—together they comprise more than 3,100 acres—and their proximity to downtown (just nine miles) should easily nab them a spot on your must-visit list. Percy Warner's famed limestone steps, located at the park's Allée entrance, were conceived in 1936 by landscape architect Bryant Fleming as "an invitation into the park's hills," according to the nonprofit Friends of Warner Parks. Following a 2020 facelift, the picturesque steps remain the perfect jumping-off point to the park system's sixty-plus miles of wooded trails, including eight for mountain biking and another ten reserved for horseback riding. Start with the moderate 2.5-mile Warner Woods loop, dubbed the "white trail" for its white directional signposts.
---
Twenty minutes from downtown
Leave the hiking boots at home. A more refined experience, this botanical garden and arboretum on the edge of West Nashville checks the box for everyone, from kids to gardeners to outdoor lovers and art enthusiasts. The 2022 freeze hit Cheekwood hard, but replanting efforts are in full swing. If you weren't planning on exploring the adjacent Warner Parks, Cheekwood's sweeping vistas of the parklands make a persuasive case, so perhaps pack the hiking boots after all.
---
Twenty minutes from downtown
If you're a budding naturalist, serious birder, or just looking for a quiet escape, Radnor Lake State Park—located on 1,368 pristine acres twenty minutes south of town—should top your to-do list. The tranquil lake, nestled amid some of the Nashville Basin's highest hills, is a place of quiet beauty punctuated by the occasional flock of wild turkeys and warble of a barred owl. Trail running, biking, and pets (even leashed) are prohibited beyond Otter Road in favor of less intrusive forms of passive recreation as well as educational pursuits.
---
Twenty-five minutes from downtown
Named for a gently curving arc in the adjacent Cumberland River, this 808-acre tract remains an unspoiled patchwork of rolling pastures and hardwood forests awash with seasonal wildflowers and a healthy year-round population of native wildlife—thanks to a passionate group of locals who fought off Opryland, a chemical plant, and a city landfill. Today, the pastoral park includes more than six miles of grassy, sun-drenched walking trails, so pack the sunscreen and bug spray. If you're after a slightly more challenging hike, hit nearby Beaman Park's two-mile Henry Hollow Loop.
---
The Narrows at Harpeth River State Park
Thirty-five minutes from downtown
This 5.5-mile paddle follows an oxbow-shaped bend in the Harpeth River, snaking through the area's rolling hills and limestone cliffs. The scenic Class 1 waterway doubles back on itself near Kingston Springs and makes for an easy float or paddle with well-maintained access points. Locally owned outfitters rent out canoes and kayaks, but paddlers are welcome to bring their own vessels and floats. Peak summer hours often result in congestion, so opt for a morning excursion this time of year.
BONUS: THREE EASY DAY TRIPS

The Caney Fork River
One hour from downtown
Start your Caney Fork fishing trip at Fly South in Midtown, where the knowledgeable staff can hook you up with everything from new gear to the latest river conditions to full- and half-day guided trips for rainbows and browns on this pristine waterway.
---
Cummins Falls State Park
One hour and twenty minutes from downtown
The hike into the gorge to Cummins Falls and the beloved Tennessee swimming hole at its base is rocky and a little rough, with significant elevation change, so know your limits. But with a little planning, common sense, and a new gorge access permit, it's well worth the effort.
---
Rock Island State Park
One hour and thirty minutes from downtown
Located on the headwaters of Center Hill Lake at the confluence of a trio of area rivers, this ruggedly beautiful, hugely popular state park draws big crowds, especially come summer, for its scenic hikes, Instagrammable waterfalls, and picturesque swimming holes. Opt for a weekday visit if you can swing it.