I like to say New Orleans has three good seasons, and summer isn't one. There are the hurricanes, of course, and then there's the heat. No ordinary yellow clanging, it's neither cut by sea breeze nor leavened by altitude, not dry like scorched cane stubble but swampy, bottomless, and wet. Our heat clings.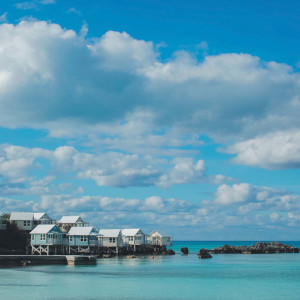 Standing in line for snowballs you smell it. Red-faced kids in swimsuits and baseball cleats glom together in sticky packs, playing clapping games. Dogs damp from rolling in wet grass collapse on the Hansen's hot pink concrete, panting. A ceiling fan mixes a maelstrom of sweat and syrups: salt over strawberry over spearmint over orange, nectar cream, tiger's blood, passion fruit, cardamom. Our shoes stick to the floor as we move slowly toward the machines making snow from huge clear blocks of ice. Their blades fill the air with throbbing. "It's hot!" we say to one another—but it's only when the cold hits your tongue that you remember what "hot" means. It's all in the contrast, that sudden distinction between what's you and what isn't. Until then, you've been one with the atmosphere: ninety-eight degrees and mostly water, inside and out.
I get a little jealous of New Orleans in the summer, the one time of year we mostly have it to ourselves, our fair-weather fans off to more hospitable climes. Actually, I tell people not to come. The stair hall draws heat into the attic guest rooms, and the air conditioner can't keep up. October will be fine! But really I just want to be alone with the city. Alone, you can strip naked in the driveway, let the cannonball take you all the way down to the plastered bottom of the pool. No one stops you from huffing magnolia blossoms in the public parks, from walking out into an afternoon thunderstorm and standing there on the steaming sidewalk, laughing, till you're soaked through, rivulets of rain or sweat tracing your body's topography.
The summer is dense with private moments like these, intimacies between our city and ourselves, but it can bring us closer to one another too. "It's hot!" we say, fanning ourselves with open palms, feeling each other's little wind. "Damn, it's hot." Late night in unairconditioned bars, we press cold beers against each other's necks, and vials of cooling oil go from hand to hand. We dance against one another in low tin rooms that amplify the brass and drums and reverberate with our heat. When we walk out onto the street again, long after midnight, the cicadas are still buzzing at the same pitch as our ears.
Last weekend, home from a show at the Maple Leaf and hungry, I hunched over the sink in the dark kitchen, eating a Creole tomato out of hand. As the juice dripped from my fingers, the exact temperature of blood, I thought, really, no season can be bad that has a perfect tomato in it. Trucked in from the River Parishes, this one had never even heard of cold.