The Red River Gorge has been attracting climbers from around the country—and the world—for the better part of a century. It's not hard to see why with its 29,000-acre canyon system of sandstone crags. But Kentucky's Grand Canyon, as it's often called, isn't just for adrenaline junkies. It's also a hiker's and nature lover's paradise. The National Natural Landmark includes more than 150 sandstone arches (second only to Utah's Arches National Park), nearly three dozen trails, and breathtaking views of the surrounding Daniel Boone National Forest.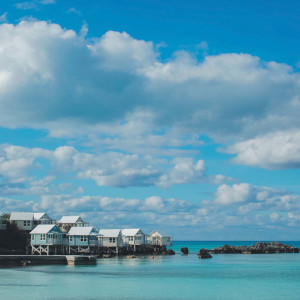 It's also home to flora like the white-haired goldenrod and bigleaf magnolia, and a highly significant archaeological site, with evidence of prehistoric settlements dating back more than 10,000 years. According to Tim Eling, a public affairs officer for Daniel Boone National Forest, the area is as historically important as it visually stunning. "The historical record from archaeologists discovering several sites with proof of seeds being cultivated here make it one of the origins of agricultural advancement in eastern North America," he says.
Growing up less than an hour from the gorge, I made semi-regular trips to it in my formative years. But it wasn't until returning during the pandemic to unplug on its trails that I truly began to appreciate how fortunate I am to have such a vast recreational area so close by. Now I return as often as I can, finding a new trail, waterfall, or excursion each time I visit. If you're looking to explore the area, here's a guide to its top hiking spots, views, swimming holes, and more.
Trail Hopping
With more than fifty miles to navigate across thirty-three official trails—not including the 273-mile Sheltowee Trace National Recreation Trail that passes through it—the Red River Gorge offers a wealth of options for hikers. Amid its many sandstone arches, Grays Arch is widely regarded as one of the grandest, and upon visiting it you'll see why. Formed over millennia by the erosion of the coarse Corbin sandstone found in the area, the arch stands mightily at fifty feet high and eighty feet wide, overlooking a patch of goldenrod.
From the same trailhead, hikers can access the 4.4-mile round trip Double Arch Trail, which loops back at the rare conjoined arches, and the five-mile Auxier Loop, which follows a narrow and rocky mountaintop ridge with 300-degree views before dipping into the wooded valley below.
Farther north lies a picturesque suspension footbridge over the winding Red River along the Sheltowee Connector, which joins up with the Sheltowee Trace National Recreation Trail. Near the halfway point on the hike you'll find the aptly named Jump Rock, an enormous boulder jutting out over the river where dusty trail goers joyfully make the leap. Another cooling off spot, Creation Falls sits along the 1.5 mile Rock Bridge Trail, on the eastern edge of the gorge. The falls are also near Rock Bridge arch, the area's only arch going over water. The shallow water and sandy beaches found at the falls make it one of the most serene and family friendly getaways within the gorge.
Fork off the road to Rock Bridge down a meandering paved and gravel road for the short jaunt to Chimney Top Rock, one of the area's most easily accessible viewpoints. A relatively flat 0.3-mile trek grants visitors a spectacular view of the gorge from more than 400 feet above the Red River.
Eat and Drink
A day of hiking and exploring calls for some much needed refueling. One of the Red's well-known gathering spots, Sky Bridge Station hosts live music and cooks up some of the best burgers in the region. Standouts include the Epic Journey—a half-pound behemoth topped with bacon, jalapenos, pepper jack, onion rings, and chipotle mayonnaise—and one of the best chili dogs I've ever had.
You'll find a slew of restaurants near Natural Bridge State Park, located just south of the gorge, including Thatcher Barbecue Company. Owned by former coal miner Shawn Thatcher, the smokehouse opened in January 2021 and mixes the smokiness of Texas with the mop sauces of Western Kentucky, with pulled pork, brisket, burnt ends, ribs, and a barbecue sundae (baked beans, pork, and slaw atop a hashbrown). Next door to Thatcher's you'll also find the Pit House, a music venue where many up-and-coming songwriters from Appalachia and elsewhere hone their craft, including Logan Halstead, John R. Miller, and Bella White.
A local institution, the rustic Miguel's Pizza has been serving up slices in the gorge since 1984. Owner and Portuguese immigrant Miguel Ventura originally launched the restaurant as an ice cream shop and a reprieve from his day job cleaning horse stalls. According to his son Dário, the business was an instant hit with climbers, who eventually urged Miguel to use his experience milling flour back home to offer pizza as well. "Our first oven held four pizzas and our current oven holds forty-five," Dário says. "I went to school a few miles away in Stanton, and there were plenty of people there who didn't know about Natural Bridge and the Gorge. Now people from all over the world are coming to see it for themselves, and for many of them a visit to Miguel's is part of that experience."
Less than fifteen miles south of Miguel's, Dário opened his own restaurant, RedPoint Barbecue, in June 2021. It's open from March through November, with staples like pulled pork and brisket alongside apricot-glazed chickens and blackened catfish.
Beyond the Trails
Outside of hiking and rock climbing, other options for adventure in the great red beyond take visitors both above and below ground. Gorge Underground offers subterranean boat and kayak tours from inside a flooded, century-old coal mine. Meanwhile, Red River Gorge Zipline Tours can have you soaring hundreds of feet above Daniel Boone National Forest, with the longest line spanning more than a third of a mile.
Dip into the area's history at the Red River Museum, which sits just west of the gorge in the town of Clay City. Exhibits detail the region's coal history, early settlers, and more, including collections of arrowheads and agate along with eighteenth- and nineteenth-century kitchen tools and a large collection of millstones used for grinding down wheat and other grains.
As for where to stay, overnight options in the Red range from backcountry camping to bougie cabins and even treehouses. On my last trip this spring I found my own perfect—if somewhat primitive spot—at the Tiny, one of the area's newest off-grid mini-cabins available for rent on Airbnb. Located just a couple miles southeast of Sky Bridge Station, the small plot included an intimate A-frame cabin, outdoor meal prep station, and composting outhouse—all the essentials for a solo explorer like me.
Speaking of exploring, it's easily the Red River Gorge's greatest strength. For me, it's also meant that each return trip is always met with something new. That sense of wonder, and knowing that I'll never see it all, is what keeps me coming back. And Miguel's Pizza. Always Miguel's Pizza.