Bobby Rush is one of the last men standing from a defining era of the blues. A Louisiana native who grew up picking cotton, he left for Chicago in the early '50s to pay his dues alongside Muddy Waters and Howlin' Wolf. He returned to the South in 1986, living in Jackson, Mississippi, and at age eighty-nine, he still regularly tours worldwide. With his 1971 hit "Chicken Heads," Rush put his stamp on modern music, incorporating funk into the blues (as he's fond of noting). In his nearly seventy years of playing music—he has been dubbed the King of the Chitlin' Circuit—the Blues Hall of Famer has been a rarity, drawing audiences both Black and white. "You could take me to Memphis and put me on Beale Street, and I would pack it with white people," he says. "You could take me to Mississippi Street the next night in the same town, and it's all Black people."
No matter the crowd, it's the music that matters most to Rush. In August, he'll release a new album of fresh material, All My Love for You, and today, G&G is proud to premiere the album's opening song, the anthemic "I'm Free." Listen to the track below, and read on to hear from Rush about playing in juke joints, his connection to Al Capone, and his secrets to staying young.
All My Love for You will be released August 18 and is available for pre-order here.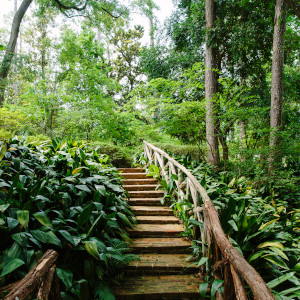 Tell me about "I'm Free."
I wrote that song based on my life story because I'm a country boy who went to Chicago in 1951. I thought I could be free as a Black man and a blues singer up there. But I had a show in the suburbs, and this place was 99 percent white. They made me play behind a curtain every night. They wanted to hear my music but not see my face as a blues player. I might as well have stayed in the South.
But the song isn't a black-and-white issue for me. It's more about opportunity. Some things have changed, some haven't. But I haven't lost it. Sometimes I played for nothing; sometimes I had to pay to play. But now I'm making some money, and I got the shackles off my feet and the chains off my mind. Like the song says, "I'm still picking cotton, but now I own a piece of the field."


Do you have a favorite memory of playing juke joints and clubs in the South?
Elmore James, John Lee Hooker, and I were playing in South Carolina, but James Brown and Chuck Berry topped the bill, and those two were constantly arguing over who was going to play last. I was just hoping to fit in. The club had an outdoor dressing room, and James Brown would pull the cord so the lights went out. I had to go in there and get ready but couldn't turn on the light, so I ran on stage wearing one black and one white shoe. Elmore was like, "Bobby Rush, you one cool cat." I went with it.


Are there artists today you're a fan of?
A few. I want to pass the torch to someone else and keep the blues alive, but I don't see the hustle. When I was coming up, no matter the amount of money, I still had to play. Someone approached me recently and said, "Bobby, when my new record comes out, I'm gonna charge $5,000 for a Friday night, $6,000 for Saturday, and $4,000 for Sunday. What do you think?" I told him, "I think your ass gonna be home a lot of days."


You've been doing some shows with your friend Buddy Guy and still tour regularly. How do you stay young?
Think young [laughs]. I have my health, strength, and a stable mind to remember this music.
I feel so blessed when I think about what life could be like at my age. I'm still jumping around on stage and feel pretty good. I've survived this rat race as a Black man and blues singer, and I take care of myself. I've had three beers in my lifetime, and they were in 1957 with Muddy Waters. I haven't had one since. That was my party.


You've only had three beers your whole life?
Never had a drink, never smoked, never got high. No form or fashion. Now, I did some things I had no business doing. I'm not righteous. But everything I've done, I'd probably do again. I've got no regrets.


There's been a push by musicians such as Bonnie Raitt to make sure that blues legends get paid for their work because they were often taken advantage of. Do you own your master recordings?
Most of them. I was blessed because in the early '50s, I was the only Black person working the clubs on Rush Street in Chicago. And the guy that I was working for was Al Capone's brother. I didn't know Al Capone, but I used it to my advantage. I'd walk into [iconic blues label] Chess Records, and everyone thinks I'm Capone's boy. I'd go into a recording session, and they would ask me if I had any money, and I'd say let me check with my boss. They thought my boss was Al Capone, and I walked out of the studio with the masters in my hand.


Wow, you have been blessed.
Oh yeah. On my new album, I'm not talking to a woman; I'm talking to all the people who have been with me, through my hills and valleys, climbs and falls. I've been kicked in the butt a few times, but someone always comes along and uplifts my day. It's the love of the music. The blues is the mother of all music. If you don't like the blues, then you probably don't like your mama.