"What am I going to wear to this wedding?" It was 2017, and sisters Niki and Ritika Shamdasani were asking themselves just that—they lacked traditional formal attire for an upcoming Indian marriage ceremony. The duo, who grew up in Fayetteville, North Carolina, spent days video-calling their grandmother in India to hunt down authentic apparel, and even shopped on eBay. Finally, the two decided to create their own outfits.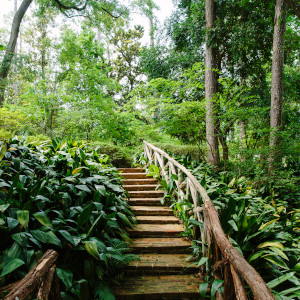 "In Indian culture," Niki explains, "there's a culture of making clothes." They loved the results so much, they continued to design; admirers began asking about the pieces, and suddenly their lark "started taking on a life of its own." The Shamdasanis dubbed their new company Sani, and today, they have won over those with South Asian roots and others (including Nordstrom) by infusing Indian looks with a modern touch.
The line began with lehengas (floor-length skirts with matching tops), Anarkalis (gowns with coordinating dupattas, or decorative scarves), and palazzo and dhoti pants, crafted with intricate hand embroidery or sequin work, often on georgette and satin fabrics—all featuring sleek silhouettes. User-friendly built-in hooks and prestitched fabrics enhance the draping, an essential feature of South Asian wear, and the bottom of one lehenga style detaches, ideal for the dance floor.
The sisters have since expanded Sani to include saris as well as dresses with more Western silhouettes, matching sets, and accessories. "It gives our perspective as multidimensional people," Ritika says of their line. Born in Fayetteville to Indian immigrants, the sisters had childhoods that echoed those of many first-generation youths, dual lives in which they put their American-born side on display, but kept their heritage hidden from view. "We would never take our culture outside the house," Ritika recalls. "We struggled with how to be both—Indian and American."
Now the sisters can say that Sani is exactly that: a blend of influences, including the artisans they work with in and around Delhi. "Culture is made to be shared," Ritika says. That attitude caught the eye of Laura Vinroot Poole, the owner of the Charlotte boutique Capitol—as did Niki's status as a fellow UNC–Chapel Hill alum. "I love the generosity and inclusivity of Sani's brand ethos," Poole says. "Southern women are not afraid to be beautiful and to stand out in a crowd, and Sani certainly matches those tenets."
Nordstrom came calling, too, and the store carries their apparel online and in select locations. Despite the scaling up that entails, the Shamdasanis still consider Sani a small-batch brand, operated out of their Raleigh homes, focused on minimal inventory waste; they often create their made-to-order pieces from Indian deadstock fabrics. And they persist in honing their skills; Ritika, who is seven years Niki's junior, began working on Sani in high school and recently graduated from North Carolina State's Wilson College of Textiles. In between designing, the sisters post on Sani's TikTok account, where their 160,000 followers can view the vivacious duo as they, say, explain how to drape a sari, or dress for celebrations like Diwali (their octogenarian grandmother, or nani, drops by for cameos, too).
Recently, their childhood friend Sita Chandra wore a Sani gharara formal set to an Indian wedding, a picture of which she captioned "the dress that launched a thousand dances." The line offered just what she desired as a South Asian American. "The fact that they were able to say, 'This is my American life, and this is my heritage life,' and merged both so authentically makes me really proud of them and our heritage."