"Like snowflakes, no two waterfalls are alike," says Dr. Gregory Plumb, a retired professor of cartography and geology, whose third book on the subject, Waterfall Atlas of the United States, is set to hit shelves September 1. "There's a huge variety of forms. Some are powerful, others graceful." The Oklahoma-based writer was a child when he bought his first atlas after a visit to Michigan's Tahquamenon Falls and started mapping out and researching his own waterfall bucket list, which, after grad school, culminated in a professional side gig enabling others to seek out and enjoy these wet and wild spaces. He published a Waterfall Lover's Guide to the Pacific Northwest and Waterfalls of Tennessee before compiling this latest comprehensive tome.
And because the Southern summer heat means we need little to no excuse to seek out the water, even if just to feel a chilly mist on our faces for a few minutes, we turned to Plumb to help us create a Southern waterfall primer. The resulting list features twelve of his favorite block, plunge, horsetail, punchbowl, and multi-step waterfalls around the region, from heavy-hitting cataracts to under-the-radar stunners. Before you hit the trail, though, Plumb advises checking with local guides and outfitters to check flow rates, as water volume can fluctuate throughout the year.
Editor's note: Remember to follow all local safety rules, regulations, and restrictions. Swimming around waterfalls (even in areas where it is lawfully permitted) can be dangerous.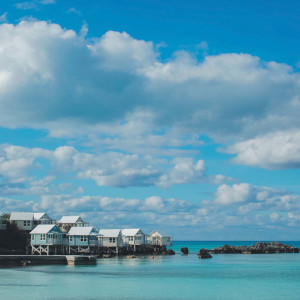 One stop, six photo ops
Tallulah Falls, Tallulah Gorge State Park, Georgia
Located in North Georgia's spectacular Tallulah Gorge—a rugged chasm plunging nearly one thousand feet—Tallulah Falls is not one but a series of six tiered waterfalls. Hurricane, L'Eau d'Or, Tempesta, Oceana, Lover's Leap, and Bridal Veil tumble down rocky stretches of the Tallulah River, which races along the bottom of the two-mile-long gorge. Permits are required to hike along the base of the gorge, where you'll find the trail to Bridal Veil Falls (or Sliding Rock as it's known during summer months, when it becomes a popular swimming hole). Note: The gorge-floor hike is a slippery challenge. For a more leisurely adventure, try the North and South Rim Trails, which feature a host of waterfall overlooks. Be sure to check the dam release schedule, advises Plumb, as hiking in the gorge is not allowed during water releases, though kayaking (for experienced paddlers) is.
---
Magic in the moonlight
Cumberland Falls, Corbin, Kentucky
This 125-foot-wide, block-style waterfall, nicknamed the "Niagara of the South," is plenty impressive in the daylight, but Cumberland Falls, which spills over a sixty-eight-foot-tall sandstone ledge in Cumberland Falls State Park at a staggering rate of 3,600 cubic feet per second, makes Plumb's list for the rare nighttime phenomenon known as a "moonbow," which occurs when light is refracted by the mist during the five nights surrounding a full moon.
---
Urban oasis
Reedy River Falls, Greenville, South Carolina
This natural, fifty-foot-tall waterfall is the centerpiece of downtown Greenville's twenty-first-century reboot and the anchor of the city's award-winning Falls Park. The Main Street attraction is so central to contemporary Greenville's identity that it's nearly impossible to imagine that a little over twenty years ago, the falls were almost completely obscured by a hulking concrete overpass. Today, they channel the beauty of the nearby Blue Ridge Mountains. And if you're looking to explore more remote destinations in the region—like the towering Ravens Cliff Falls in Caesars Head State Park—Greenville makes the perfect base camp.
---
The land of waterfalls
Whitewater Falls, Transylvania County, North Carolina
A Southern waterfall bucket list wouldn't be complete without Whitewater Falls. Among the tallest falls east of the Rockies, Whitewater is a multi-drop cascade, dramatically dipping and diving through the dense mountain landscape. It's best accessed via the Whitewater Falls Overlook Trail, an easy 0.6-mile out-and-back hike in North Carolina's Transylvania County. The rural mountain region's abundance of waterfalls—some 250 within a few miles of one another—has earned it the nickname "the Land of Waterfalls." Other area waterfall highlights include Looking Glass Falls, Sliding Rock, and Rainbow Falls.
---
Behind the curtain
Dry Falls, Highlands, North Carolina
The name of this roadside plunge is a bit of a misnomer. Located in the Nantahala National Forest on the Cullasaja River, just a few miles from downtown Highlands, Dry Falls roars over a seventy-five-foot-tall cliff; beneath it, a mossy path takes you behind the waterfall's veil, allowing hikers to stay mostly dry. (When water flow increases after rainstorms, a little mist is inevitable.) And while Dry Falls and the surrounding mountain landscape are visually impressive, it earns a spot on Plumb's list for the rare combination of pristine natural beauty and accessibility.
---
Intro to geology
Turner Falls, Davis, Oklahoma
During peak summer months, the picturesque swimming hole at Turner Falls's base can draw large crowds, but the seventy-seven-foot-tall waterfall fed by Honey Creek in the ancient Arbuckle Mountains appeals to Plumb for its unique geological makeup. "99 percent of waterfalls in the U.S. are destructive," Plumb says. "Turner Falls is constructive. Water upstream dissolves out limestone, and over the drop, that limestone comes out of solution [to form travertine] and is actually building up the waterfall."
---
Hidden Florida
Falling Waters, Falling Waters State Park, Florida
"Who knew there were waterfalls in Florida?" Plumb says with a laugh. There aren't many; only four are listed in Plumb's atlas, and this one is a particularly enchanting surprise. "It drops seventy-four feet—perhaps more than the relief of the whole state of Florida," Plumb says of Falling Waters, which disappears into a fern-covered limestone sinkhole and the hidden cave system below.
---
Tennessee's finest
Fall Creek Falls, Fall Creek Falls State Park, Tennessee
In a state full of exemplary parks, Fall Creek Falls State Park stands out; its 29,800 acres of lush Cumberland Plateau wilderness are dotted with half a dozen impressive waterfalls, including Cane Creek, Coon Creek, Piney Creek, and Rockhouse Falls as well as Cane Creek Cascades. Fall Creek is the tallest of the bunch, crashing 256 feet into a large shaded pool below. To truly appreciate its power, pick up the 0.8-mile Base of the Falls Trail near the Fall Creek Falls overlook.
---
Remote beauty
Virgin Falls, White County, Tennessee
"An hour north of Fall Creek Falls, [Virgin Falls] is in the middle of nowhere," Plumb says. "It drops out of a cave and then drops ninety feet down and into another cave. It's just a cliff of water." The hike to Virgin Falls is ruggedly beautiful; totaling nine miles, the trail takes between five and nine hours to complete and should not be attempted by novice hikers. Tennessee parks officials urge visitors to know their limits, and for his part, Plumb advises: "Pack plenty of snacks and water." You'll be rewarded with not just the vista at Virgin Falls but several additional waterfalls along the route, including Big Laurel, Sheep Cave, and Big Branch.
---
Dam good
Twin Falls, Rock Island State Park, Tennessee
Great Falls is perhaps the better known waterfall in Tennessee's Rock Island State Park, an 833-acre park located on the headwaters of Central Hill Lake, where waterfall chasers will find much to admire, but Plumb recommends seeking out Twin Falls. A beautiful, if unintentional, result of damming the Caney Fork River in 1925, Twin Falls is not a natural feature, but you'd never know it to see it today. Instead of tumbling over the walls of the gorge, water pours out of the gorge walls. Note: No matter how tempting, swimming is not permitted here due to dangerous currents.
---
Going underground
Eden Falls Cave, Near Ponca, Arkansas
If you're claustrophobic you might want to skip this one—or at least forgo the final leg of this Arkansas adventure. After traversing the picturesque Lost Valley Trail, you'll pass Eden Falls, a multi-tiered waterfall that drops fifty-three feet into the box canyon below, forming Clark Creek. But at the turnaround point of this out-and-back trail, the more adventurous can crawl two hundred feet into Eden Falls Cave to the subterranean room, which conceals a unique underground waterfall. The cave is wild, meaning there are no proper pathways or artificial lighting, so prepare to get a little wet and pack a reliable flashlight.
---
Thomas Jefferson was here
Falling Spring Falls, Alleghany County, Virginia
In his 1781 book Notes on the State of Virginia, Thomas Jefferson described Falling Spring as a "remarkable cascade…falling over a rock about two hundred feet to the valley below." Jefferson's estimate no longer holds—the current height is closer to eighty feet—but it's still easy to understand his awe when you see it yourself. You won't need hiking boots; there's an overlook on scenic Route 220.