Perched on the James River, Richmond is home to more than 150 street murals, forty breweries, ten public gardens, and three universities. It's also the birthplace of tennis legend Arthur Ashe, the subject of the only statue remaining on Monument Avenue (the city removed the last of its controversial Confederate tributes in 2022) and a new Battery Park mural that was painted using tennis balls. Here are a few more things to see and do when visiting Virginia's capital: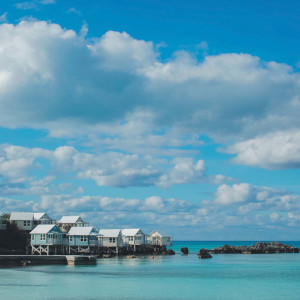 Once known for the alligators that swam in its palm-tree-lined lobby, this historic hotel is now popular for its photogenic Beaux Arts interiors, lavish Sunday brunch, and in-house fine-dining restaurant, Lemaire. A bronze statue of Old Pompey, the last gator to call the Jefferson home, still adorns the entrance near the valet stand.
---
With wife and business partner Kimberly Love-Lindsey, chef Mike Lindsey revamps Southern classics with West African ingredients at this downtown restaurant. Buttermilk-battered and fried airline chicken, crispy brussels sprouts sprinkled with benne seeds, and braised lamb shank served with Nigerian pepper sauce and jollof rice are a few menu standouts.
---
Nearly fifty thousand pieces comprise the VMFA's permanent collection, which is open to the public daily for free. Of particular note: presidential portrait artist Kehinde Wiley's twenty-seven-foot-tall sculpture Rumors of War, depicting a contemporary Black man on horseback, done in the style of the city's canceled Confederate monuments; and the largest public Fabergé collection, complete with five imperial Easter eggs.
---
Tucked away in the historic Fan neighborhood, this cozy boutique is the outgrowth of shop owner and illustrator Clara Cline's series of hand-drawn field guides. Find National Park–inspired candles, Scouts-style patches, and fly-fishing-themed bandanas and stickers, among other naturalist keepsakes.
---
Head south of the river to Richmond's hip Manchester neighborhood to try several homegrown eateries in one place. Think cold-pressed juices and smoothies from the Beet Box, street-style tacos and loaded fries from TBT Gallito, and Cambodian barbecue pork from the Royal Pig. A full bar serves cocktails like the Employee of the Month, made with mezcal, chartreuse, aperol, and lime.
---
One of the guiding principles of the American Civil War Museum is the belief that the past is never simple. Its exploration of the diverse perspectives of soldiers and civilians from both sides aims to fill the general public's knowledge gaps surrounding that pivotal moment in U.S. history. The flagship downtown site stands where Tredegar Iron Works once produced munitions for the Confederate army.
---
Situated catty-corner from the Jefferson on Main Street, the Queen's Library serves leaves imported from historic London tea makers Fortnum & Mason alongside scones and double cream, deli salads, and spongecake and shortbreads.
---
Snag a seat at this downtown deli for a contemporary twist on traditional Jewish fare. The matzo ball soup, duck pierogies, and babka french toast are fan favorites, and cheekily named cocktails like the Larry David and the Red Sea Sour draw a brunch crowd.
---
Ginter Botanical's main artery encircling Syndor Lake connects more than a dozen themed gardens across fifty acres. Along the way, an arbored hillside terrace anchors 125 rose varieties—more than 1,500 fragrant specimens in all—and the domed conservatory hosts a seasonal butterfly habitat, plus palms, orchids, and cacti year-round.
---
The final resting place of U.S. presidents James Monroe and John Tyler as well as dozens of other noteworthy figures, Hollywood dates back to a time when architects designed "garden cemeteries" to serve the dual purpose of urban park and burial ground. Stroll to the summit of this 135-acre registered arboretum for sweeping views of the James River.