No matter what happens in the season's remaining two weeks or in October, it's been a joy—or should we say blast—to watch the 2023 Atlanta Braves. Led by MVP contender Ronald Acuña Jr., the entire lineup has contributed to a history-making offense. They've eclipsed the National League record for single-season home runs and are chasing the Major League record (the Twins' 307). Over the weekend, Matt Olson surpassed Andruw Jones for the most homers by any Brave (fifty-two), and four of his teammates have also racked up thirty or more, tying a league record.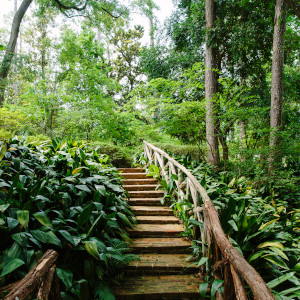 In their honor, and notwithstanding the possible need to update this list soon, we've ranked the top ten Braves home run moments of all time.* It's a highly subjective compilation curated by a handful of die-hard Braves fans, but we're pretty sure we got at least one of them right.
*We know what you're thinking: Doesn't G&G write about Southern culture, literature, and cocktails? Well, the below clips include cultural touchstones and moments of sheer poetry, and you should definitely pour a drink while watching them.


10. Teenage Dream
After going up three games to one in the 1996 NLCS, St. Louis committed the, um, cardinal mistake of putting the champagne on ice. The Braves rallied to win the series, culminating in a 15–0 game seven in which nineteen-year-old Andruw Jones became the youngest MLB player to hit a postseason home run, a record he still holds. (But did they let him drink champagne?) A game later, Jones became the youngest player to hit a home run—actually two of them—in a World Series matchup.
---
9. Mets Killer
The peak of the Braves-Mets rivalry coincided with the peak of Chipper "Larry" Jones, and the two forces memorably met in late September 1999. Over a three-game sweep that dashed New York's division title hopes, Jones belted four homers—each of which gave Atlanta the lead, and a pair from either side of the plate in the series opener. The Hall of Famer (who named his son Shea, perhaps in honor of the fans who loved to hate him) later called the series "the greatest three days of my life."
---
8. A Good Effort
The only thing more improbable than Bob Horner's four-home-run game on July 6, 1986, was the fact that the Braves still fell 11–8 to the Expos. A bright spot for the club in the rocky eighties, heavy-hitting Horner is among eighteen Major League players to notch the coveted quartet—and the only one in the modern era to manage the feat in a loss. (The Phillies' Ed Delahanty did so in 1896.)
---
7. Out of Left Field
Tip a cap to Braves GM Alex Anthopoulos, whose machinations at the 2021 trade deadline led to more than one moment on this list (see also: number three). One of those late acquisitions was an underperforming, injured outfielder from Cleveland who wasn't expected to recover for weeks. But recover Eddie Rosario did, in time to single-handedly power the Braves to an NLCS victory over the Dodgers with a record-tying fourteen hits, including a three-run shot in game six that had fans ready to erect a statue in his honor.
---
6. Fire Power
The Braves of the nineties were known for lights-out pitching, so it's easy to forget the influence of sluggers like Fred McGriff, who arrived in Atlanta on July 20, 1993, when the team was nine games back in the NL West. Two hours before his debut, a four-alarm fire broke out in Fulton County Stadium courtesy of an unattended can of chafing fuel. Miraculously, the game against the Cardinals was merely delayed, and McGriff provided another spark: a two-run, game-tying homer in the sixth. The Braves got hot and went on to win the division.
---
5. Stranger Than Fiction
This one requires some scene setting. It's 3:30 a.m. on July 5, 1985, the bottom of the eighteenth, and the Braves trail by a run in a seven-hour, twice-rain-delayed marathon against the Mets. With two outs and no one to pinch hit, their hopes rest on a little-known relief pitcher named Rick Camp, who boasts a career .060 batting average—dismal even by pitchers' standards. The outfield moves in, Camp fouls one off, and TV announcer John Sterling pipes up. "Ernie, if he hits a home run…this game will be certified as absolutely the nuttiest in the history of baseball." A called strike brings the count to 0–2 before Camp launches one to deep left—the first and only homer of his career—to send the game to the nineteenth and what remains of the crowd into a frenzy. Though the Braves ultimately lost "the Rick Camp Game," Fulton County Stadium shot off the Fourth of July fireworks anyway—at 4 a.m.—to the terror of slumbering residents in the neighborhood (and slumbering tots, this writer included, in the stands).
---
4. A Memorable Start
On July 3, 1966, Atlanta was just getting used to having its own baseball team when Tony Cloninger pulled off something no Major Leaguer had done before or has done since. In a 17–3 rout of the Giants, he hit two grand slams while also pitching a complete game. (Your move, Ohtani.) Though they would be the only slams he'd hit in his career, it wasn't an altogether unlikely achievement; he'd had another two-homer game two weeks before, for a mere five RBIs.
---
3. "The Moonshot"
Say the word and every Atlanta fan remembers. Jorge Soler's three-run bomb in game six of the 2021 World Series not only traveled 446 feet clear out of the park onto Houston's Crawford Street, it came at a moment when the Braves—fresh off squandering a chance to win it all at home, plus the previous season's NLCS collapse—were wrestling with their blown-lead demons. With one magnificent swing Soler exorcised them, though it would take six more innings (during which Dansby Swanson and Freddie Freeman homered too, though far fewer remember that) before the team got their rings.
---
2. Poetic Justice
There are clutch hits when the stakes are high, and there are clutch hits when the stakes are stratospheric, not least because an entire city wants your bobblehead on a spit. A day after his critical comments about Braves fans made headlines ("You have to do something great to get them out of their seats"), David Justice took to the field in game six of the 1995 World Series amid a chorus of boos. Bowing his head in the on-deck circle, he prayed to make it through. Cut to the sixth inning of a nail-biting 0–0 pitcher's duel: Justice goes deep, Atlanta holds onto a one-run lead over Cleveland to win their first World Series ever, and a hometown hero is reinstated.
---
1. Dropping the Hammer
Any number of milestone home runs that launched "Hammerin'" Hank Aaron to legend status could have made this list, but in the interest of spreading the love, we boiled them down to the momentous 715th. Much has been written about the two-run, game-tying shot to left center on April 8, 1974—and the racially motivated death threats preceding it—that broke Babe Ruth's record. But our favorite detail is surely the way his proud mother barrels through a crowd of ballplayers to embrace her son. Aaron would go on to hit 755 career home runs, a feat still widely regarded as unmatched, even if Atlantans widely ignore that it happened when he wore a (drops voice to whisper) Brewers jersey.

Honorable mentions include (but are not limited to) Acuña Jr.'s record-setting 495-foot bomb in 2020; Justice's ninth-inning, two-run blast against the Reds to help cement a worst-to-first season in 1991; Joe Torre's pair of homers in the Braves' first game in Atlanta in 1966; a devastating one-two punch from the brothers Upton in 2013; Dale Murphy's 300th; and Aaron's 1972 All-Star Game homer in Atlanta—and his 500th, 600th, 700th, and 714th.