This Saturday, Southerners and Brits alike will don their best fascinators and dent their finest liquor supplies for unrelated occasions: the 149th Kentucky Derby in Louisville and, about twelve hours earlier, the coronation of Charles III in London. But are the events unrelated? In addition to pomp, circumstance, and a one-degree separation from Queen Elizabeth II, who attended the 2007 Run for the Roses, the kindred-spirit affairs share strikingly similar—and similar-but-different—qualities. We examine them below.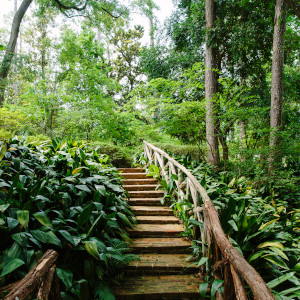 THE KENTUCKY DERBY
Victor's spoils: Garland of Roses
Sorry monarchs, but there's no nobler sight than a triumphant Thoroughbred blanketed in crimson blossoms. This trademark trophy of the Derby first appeared in 1932 and weighs about forty pounds thanks to more than four hundred roses hand-sewn onto green satin.


Signature recipe: mint julep
On race weekend, Churchill Downs sells more than 120,000 of these bourbon cocktails in souvenir glasses. If you're anywhere else, you'll want to be cradling a proper silver tumbler (julep cup, if you will), and don't skimp on the good ice.


Primary vice: gambling
Betting on horse races is as much a part of the sport's history as jockey silks or the bugle call to post. Last year's Derby brought in a record $179 million in wagers (few of which were made on the 80-to-1 winner, Rich Strike). Hoping to win, place, or show? Peruse a few tips for your pick.


Lofty landmark: Churchill Downs
In 1875, seventy years after Lewis and Clark blazed a path to the Pacific, Clark's grandson, Meriwether Lewis Clark, carved his own place in American lore by erecting a racetrack three miles south of downtown Louisville. Its trademark twin spires came twenty years later, but the "most transformational" addition, according to track officials, is a 12,000-square-foot paddock now under construction.
BOTH
Star animals: pedigreed steeds
Standing tall at both affairs are expertly trained, bred-for-this-moment horses. For the twenty (give or take a scratch) Derby contenders, the race is a once-in-a-lifetime opportunity, as they're only eligible at the age of three. The eight "Windsor Greys" that will tow the royal Gold State Coach, meanwhile, are chosen as much for their steady temperament as their stamina.


Parties: spirited
The next best thing to going to the Derby is going to someone's Derby house party, while patriotic Brits will spend their holiday weekend at street parties and Big Lunches. Stateside, you can celebrate both occasions with very little change in attire (see "Style") or accoutrements; plan for finger sandwiches, lawn games, and plenty of social lubricant.


Style: fab hats
While fans of eye-popping millinery are rarely disappointed by a royal ceremony, we all know the Kentucky Derby is the real World Series of headwear. (Even the unlucky spectator seated behind a sky-high chapeau can only tip his cap.) Both events will also feature plenty of springy pastels, though seersucker is unlikely to appear at Westminster Abbey.
THE KING'S CORONATION
Victor's spoils: St. Edward's Crown
Charles III became king when his mother died, but it won't feel official until the Archbishop of Canterbury places this five-pound diadem (as in weight, not currency) on his royal pate. Fashioned in 1661 for Charles II, it features a purple velvet cap, ermine band, and bejeweled, solid-gold frame.


Signature recipe: coronation quiche
Expect many a coronation party spread to be crowned by a decidedly humble pie with a French name, selected by Charles and Camilla as the event's official dish. Among other ingredients, the royal recipe enlists fresh tarragon, fava beans, and lard.


Primary vice: gossipping
If there's one thing the British monarchy has taught us, it's that a stiff upper lip in public makes scandalous behavior in private all the more intriguing. Also: Americans are happy to mop up the spilled tea. On the heels of Prince Harry's epic tell-all, expect the air around the heirs to be especially electric.


Lofty landmark: Westminster Abbey
Long before Harry poked fun at his balding brother Wills, Harold II took an arrow to the eye and lost the throne to William the Conqueror, who became the first monarch crowned at Westminster Abbey in 1066. (Charles III will be the fortieth.) The cathedral is a paragon of Gothic architecture, though its iconic twin towers weren't completed until 1745.