Roughly 13 million people travel to Great Smoky Mountains National Park every year, more than double the visitation of the second most popular park, the Grand Canyon. Aside from the Smokies' obvious appeal—waterfalls, wildlife, greenery as far as the eye can see—the park straddles two states, Tennessee and North Carolina, making it accessible and drivable for much of the country's population.
But what if you want to visit the Smokies and avoid shoulder-to-shoulder tourists? There are plenty of peaceful jumping-off points outside of the park's main heat map. Here's where to find them.
Know before you go: A federal law prohibits the Smokies from charging entrance fees, which likely has contributed to its popularity. While that's still true, a tag is now required to park for longer than fifteen minutes—an effort to fund operations and trail and facility maintenance. You can purchase the Park It Forward tag ($5 for a day, $15 for a week, or $40 annually) online, in person at the welcome centers, or at automated machines throughout the park. Each tag is tied to a license plate and thus can only be used for a single vehicle.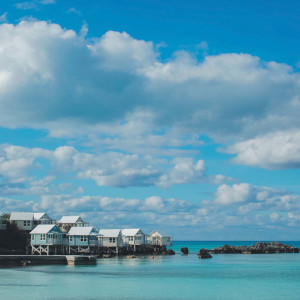 Wears Valley
Marketing itself as "the peaceful side of the Smokies," Blount County, situated on the western border of the park, sits in square contrast to the bustle of central Sevier County, home to Pigeon Forge, Sevierville, and Gatlinburg. Its famed meeting place, Townsend, is a communal launching ground for tubers on the Little River and bikers heading up to Cades Cove. While Townsend may not be the laziest part of the Smokies at the height of summer, head just up U.S. 321—which boasts a seventeen-mile stretch of the scenic Foothills Parkway—to Wears Valley, which conceals many respites in the form of cabin rentals, swimming holes, and waterfalls. And if you do decide to go full tourist mode, the one-and-a-half-mile zipline course along Wears Valley Road will give you a glimpse of the 6,595-foot Mount LeConte.
---
Cosby
Drive east on Highway 321 from Gatlinburg and you'll find yourself in Cosby, a very different—and sleepy—part of the park's edge. Once known for moonshine, this region of Appalachia now produces apples. Carver Orchards is the largest, with forty thousand trees spread across seventy-five acres and a store and restaurant on site. Adventure Distilling Company is also a unique destination in this part of the Smokies, with UTV tours tied to the historically illicit trade in distilled spirits. (Tastings are available for of-age visitors after the ride.) For a quirkier escapade, visit a local llama farm and escort its furry residents on a mountain trek. Or test your mettle by rafting the Class III and IV rapids of the Pigeon River in nearby Newport.
---
Tellico Plains
Tellico Plains has it all: a dreamy lake, access to the mile-high Cherohala Skyway, the Cherokee National Forest as its backyard, and—perhaps most notably—very few people (the town's population tops out around one thousand). It's also a prime spot for fly fishing, with a premier trout stream flowing right through the heart of town. (Knowledgeable backcountry guide Micah Howard offers fishing trips and clinics through Tellico Outfitters.) Exploring on your own? Take the 3.6-mile bike trail around the lake at Indian Boundary to the man-made beach, or drive out to Bald River Falls to see the cascading waterfall tumble one hundred feet over rocks into the gorge. If you want a dose of what makes small-town life in Tennessee so charming, detour to nearby Sweetwater, with its visitor-friendly dairy farm, well-preserved Main Street brimming with boutiques and antiques shops, and the largest underground lake in America, the Lost Sea.
---
Loudon County
The Little Tennessee River snakes its way from the headwaters at Chilhowee Lake through the communities of Vonore, Tellico Village, and Lenoir City, spilling into Loudon Lake. The result? Water recreation galore. While many of the towns peppering Loudon County—like Greenback, with its depot and eponymous diner that used to be a drugstore—are so tiny you'll pass in and out before you realize it, there are plenty of marinas throughout where you can rent a boat and motor across Tellico Lake. The Mudpuppy Restaurant at the two-hundred-slip Sequoyah Landing is an ideal stop for boaters to pull up, grab a drink, and mingle with the locals. For those who prefer exploring on two wheels, the popular motorcycle route known as the "Tail of the Dragon," which features a challenging 318-curve run over an eleven-mile section, starts just beyond Chilhowee on U.S. Route 129.
The area is also rich in history. Built in the eighteenth century, the site of Fort Loudoun State Park was a British fortification during the French and Indian War; it now houses an indoor museum and an outdoor trail. Pay a visit to the archaeological ruins of Tellico Blockhouse, an early trading post between the indigenous Cherokees and settlers, and honor the heritage of the former at the Sequoyah Birthplace Museum on the Trail of Tears National Historic Trail.