Even as kids across the South start heading back to school, the summer heat shows no sign of relenting. The good news is you can still get tomatoes in the ground in time for a fall harvest. "I actually love fall tomatoes because by the time you are harvesting, you're not spraying for diseases," says Dr. Joe Masabni, a vegetable specialist at Texas A&M's AgriLife Research Center. "It's fun to harvest in cool weather instead of in June or July when it's hot and miserable." We spoke with Masabni about tips for planting tomatoes—a fickle plant in any season—in the dog days.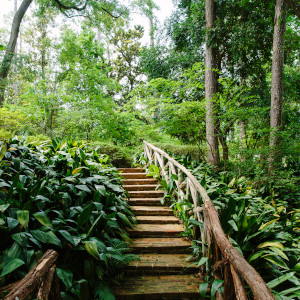 Go with seedlings.
This late in the growing season, you want to plant transplants—seedlings that are four to six weeks old, Masabni says. Save yourself a trip to the garden center (and extend the life of your fading tomato plants) by snipping off a branch, putting it in water, and setting it on a windowsill for sunlight. In about ten days you'll have roots to plant directly in the dirt. 
---
Figure out the frost.
In much of the South, you can generally plant seedlings through mid-August and win the race against the first killing freeze. In Texas, where Masabni lives, tomatoes take about forty to fifty days to grow before harvesting, but be sure to check the maturation time for your specific variety, and consult Farmer's Almanac for frost projections by ZIP code.
---
Embrace smaller varieties.
For further insurance against frost, Masabni recommends cherry, roma, or grape varieties because they tend to come into production earlier and yield bountiful results. "My favorite [small tomato] is Red Profusion," he says. "But don't plant it if you're impatient because it makes a ton of small cherry fruits and it takes a long time to harvest."
---
Give a little extra love.
The intense heat of late summer can stress any seedling. Masabni suggests investing in a soil moisture meter to prevent under- or over-watering, using compost to fertilize your garden beds, and paying close attention to your tomato "babies," which often tell you what they need. Curling leaves indicate mites, for example, while yellow leaves can mean fungal diseases.
---
Pick early if needed.
Most homeowners pick their tomatoes as soon as they turn red. While this is perfectly fine, Masabni says, they can be picked even sooner—even while still mostly green—to beat out a cold snap or hungry deer and rabbits. As long as the tomato is a slight pink color at the bottom (where the flower is), it is physiologically mature and will eventually turn red if left on your countertop, he says.