Both the Grand Strand of South Carolina and I have grown up a bit since my departure more than a decade ago. When I packed up my dorm room at Coastal Carolina in the spring of 2006, my nose was still peeling from a trip to Carolina Cup, where I'd brought too much wine (a box) and not enough sunscreen (none). As a college student living the life near Myrtle Beach, I was a regular at nightclubs with names like Kryptonite and Tonik, and the Conway Wal-Mart. I thought I had this place all figured out. More than a few years later, I realize it's hard to give someplace a fair shake when you sleep twelve hours a day, don't have a job, and survive on peanut butter crackers and vodka–Crystal Lights.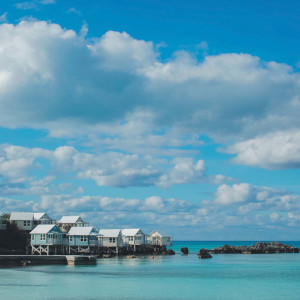 Like many folks, my initial introduction to the Grand Strand was a childhood summer vacation. After sixteen hours in a rented minivan, my family settled into an oceanfront resort and lived like Myrtle Beach royalty for a week, spinning through every mini-golf course, seafood calabash, and Waves store in sight. A beach-obsessed teenager from Rhode Island, I remember staring into the Atlantic's seemingly endless horizon line, thinking—yes, this must be paradise.
But when I landed back here for college, things didn't initially click in the same way. Turns out adulthood isn't an all-you-can-eat pancake breakfast buffet. Redemption came in the form of three blondes—Steph, Jenny, and Karly—my new best friends and the yings to my brunette yang. We shared equal reverence for long drives and loud music, and wanted to get back in touch with whatever magic led us here. Together, we rambled up and down Highway 17, skirting the coast and wailing along with T-Pain and Lynyrd Skynyrd. We gasped at the paper mill–scented Georgetown, looked for dolphins on Pawleys Island, and stuck our arms out the windows for every shred of sunshine, eyes following violet flashes of wisteria. This road felt mystical. With the wind in my hair and the always-lingering smell of Banana Boat tanning oil, I was captivated once again and opted to stay in South Carolina, but just a few miles south in Charleston.
My fascination with this stretch of the world remains, but I admit since leaving I hadn't given much attention to what's now known as the Hammock Coast (which includes Georgetown, Pawleys Island, Litchfield Beach, Murrells Inlet and Garden City) and the beaches to the north that comprise the Grand Strand. As I discovered recently on my long overdue return trip, there's far more to experience when you bring evolved hobbies, sensibilities, and palate. And some worthy new businesses have opened or revamped. These charming stops along the coast are worth a visit—at any age.
Georgetown
• If you share my affinity for historic coastal towns, spend a few hours treading down Front Street. Orient yourself to the area and its rich history with often under-sung stories at the Gullah Museum. Make a stop at Georgetown Art Gallery and hear about an artist's creative process firsthand before saddling up to the bar at Between the Antlers. Wander farther into the neighborhood and you'll pass gorgeous homes and trees dripping in Spanish moss. A dazzling vision awaits at the edge of Morgan Park, where tall bulrush reeds wave in the breeze along the Sampit River. Before hitting the road, grab fresh shrimp from the family-owned Stormy Seas Seafood Market.
Murrells Inlet
• On a free afternoon, bring an empty stomach to the Murrells Inlet MarshWalk and weave in and out of beloved bars like Drunken Jack's, Bubba's Love Shack, and Dead Dog Saloon. Each has a perch with a water view, so find your favorite vantage point of the maze of marsh before you and get your fill of local beer and (more) fresh seafood.
• It's a wonder one can find the solace of Brookgreen Gardens just down the road from the center of Myrtle Beach. The centerpieces of this nine-thousand-plus-acre expanse are its sculpture collection and botanical gardens, where you're promised a different floral headliner each season. Docents advised us to come back when the azaleas pop, and not to miss the winter chill of camellias. And that if we'd been just a few weeks later, a sea of hydrangeas would crest. The gardens illuminate in the evening with its Summer Light series, and again with Night of a Thousand Candles at the holidays.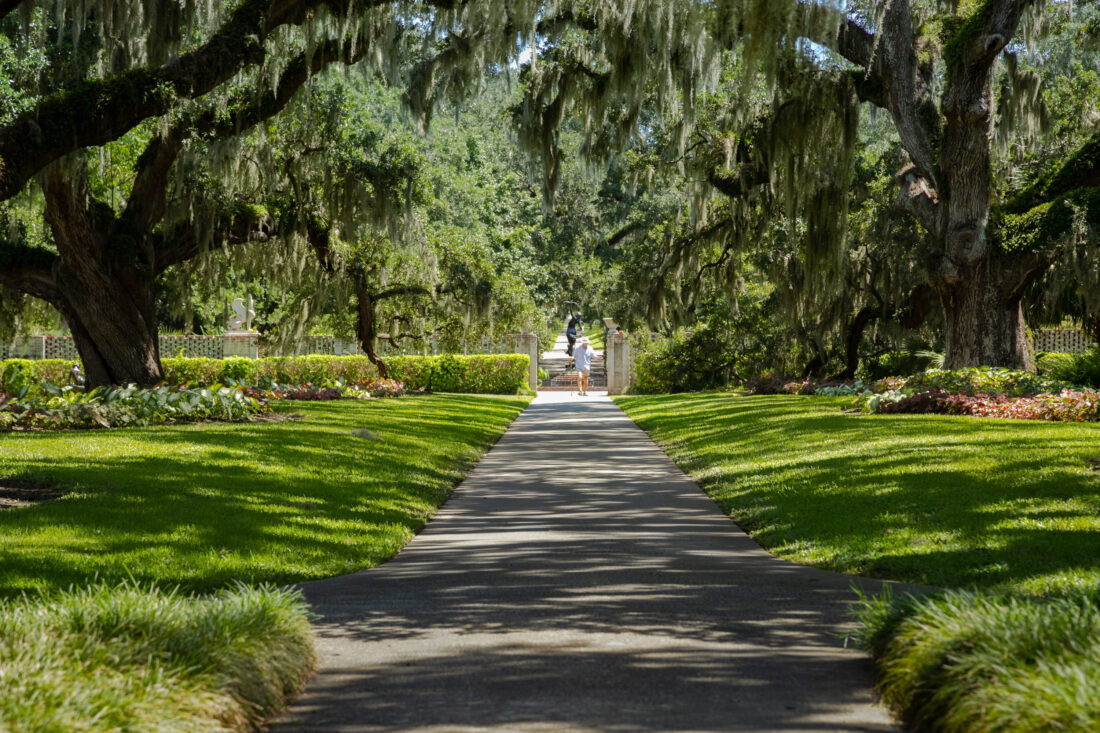 • When I dropped into Huntington Beach State Park as a teenager, I looked down in shock as the earth seemingly moved underfoot, a million fiddler crabs scuttling along the sand. It still feels like you're alone here with the animals, with far more pelicans overhead than people on its wide, powdery shoreline. Bring a picnic and stop by the bird note box, where beachgoers record their sightings as they head back to their parking spot. I hear the elusive painted bunting hangs out here in the spring. If biking and running is your thing, miles of trails are yours for the taking.
• Before dipping out of the park, peek around Atalaya Castle, a Moorish-style home built by the same couple who founded Brookgreen Gardens over a century ago—Archer Huntington and his sculptor wife Anna Hyatt Huntington. It's oriented for glimpses of the Atlantic, and you feel the magic of this place that's quite literally built for an artist. An ocean breeze sails through as buttery sunlight filters over its brick walls and palmetto fronds rustle just outside.
Pawleys Island & Litchfield


• Quiet, calm, and stunningly beautiful, Pawleys Island is the Southern beach locale many imagine in their mind's eye. There are only a few lodging options, including the charming and rustic Pelican Inn. Another favorite: Nestled between the marsh and the ocean, summer camp awaits at the Sea View Inn. There are no keys, no locks, no WiFi—and you're encouraged to stow snacks in the kitchen. Pull a novel from the living room and move from coffee to cocktails on a rocker on the back porch. As the sun rises through your bedroom window, it feels like waking up at your grandparents' house—breakfast downstairs and all.
• Don't leave Pawleys without visiting two spots within walking distance of each other and recommended by every local I know and love. An Atlanta transplant, chef Adam Kirby fell in love with this area's unique waterways and opened two restaurants to put local food on display. At Rustic Table, we were greeted with a plate of pickled things, pork rinds, and pimento cheese and treated to a fried whole flounder, glazed in orange, which I still think about. You're in luck if you land just across the way at the PIT on an evening with live music. The dive bar of my dreams, it is cozy, partially outdoors, and clearly loved in all the right ways. You won't want to leave.
• Tucked into a shopping center, Litchfield Books is an independent shop owned by a mother and daughter. Each Friday afternoon, they host New York Times–bestselling authors around the island—where you can meet, greet, and hear about new stories straight from the source.
Myrtle Beach

• Find a spot to walk or swim at low tide in North Myrtle Beach, the more subdued sister to the action-packed Myrtle Beach proper. Wait for a hash of seashells to reveal itself along the shoreline and look for the glint of black enamel. There, you've found your first shark tooth—and there are plenty more if you're patient.


• The heartbeat of Myrtle Beach long thrummed through its downtown area, where Grand Strand Brewing Company is a pioneer in the area's ongoing revitalization as the Arts and Innovation District. Owner Clayton Burrous has created a place for the whole family, dogs included, and is excited to watch energy pulse back through this beloved neighborhood. Snag a spot outside and look for their seasonal releases. Oktoberfest is up next.


• You've likely worked up your appetite, so snag a dinner reservation at Hook & Barrel. An industry veteran, chef-owner Heidi Vukov is credited with elevating Myrtle Beach's food scene. It's an absolute joy to dine here, where Heidi works alongside her family and emphasizes sustainability in every detail. There's a raw bar, great wine selection, and insanely fresh fish.


• A visit to one of Myrtle's many pancake houses is a rite of passage if you're here overnight. But during dinner, I asked chef Vukov for her personal breakfast recommendation, and she pointed us to the Sea Captain's House. Originally built in the 1930s as a beach cottage, this fabled place is now an oceanfront restaurant that's fit for a chef.
• Yes, you must indulge in a beach bar before splitting town. Land somewhere back along 9th Avenue and wander the boardwalk until you find an establishment with live music. You'll find that airbrushed T-shirts are alive and well, as is Gay Dolphin Gift Cove, a longtime staple and multi-story souvenir shop that's as kitschy as you hope.